Why The Nets Keep Losing: Diagnosing The Issues In Brooklyn
With almost 20 games under the belts of the Brooklyn Nets, things have gone about as expected following Brooklyn's hot start. With impressive wins against the Indiana Pacers, Detroit Pistons, Minnesota Timberwolves, and Phoenix Suns, fans and NBA writers alike marveled at how the rag-tag and Jeremy Lin-less Nets were able to pull out the convincing victories against two possible playoff teams, the next super team, and a Suns team that is loaded with young talent.
Brooklyn has looked good, and competed in almost every contest, but the wins just aren't materializing. Yes, Lin being out has been a major factor, but there are some things that not even Lin can fix. Kenny Atkinson's system has done wonders for the Nets, but without the proper personnel, it hasn't been very prosperous.
Atkinson's motion offense has completely changed how Brooklyn operates. What was once a slow, old, half court team is now a young, fast paced, motion oriented team. This has led to a gigantic increase in three point attempts but it hasn't necessarily led to a gigantic increase in makes. Nineteen games into the season and Brooklyn trails only Mike D'Antoni's James Harden led Houston Rockets in three point attempts. While they are taking a ton of threes, which is good, they are failing to hit them.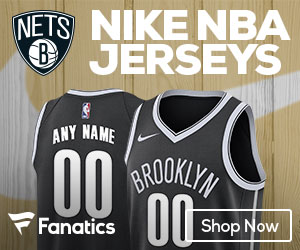 The #Nets are 2nd to only HOU in 3PA, but rank 26th in 3P%. Atkinson's system gets shots but doesnt cover lack of shooters (via @bball_ref) pic.twitter.com/NL0M5YYcL2

— Nicholas LeTourneau (@nick_lt) November 22, 2016
Taking the second most threes in the league but shooting the fourth worst percentage is not a winning formula. What is most shocking is that the issue isn't with their stretch five's in Brook Lopez and Justin Hamilton, but the wings and guards. Brook, who just added the three pointer to his arsenal, is second on the team with hitting 36.7 percent of his shots from deep while Hamilton is nailing 44.2 percent of his shots from deep.
Randy Foye is shooting 28 percent from deep, Isaiah Whitehead only shoots 14.3 percent, Joe Harris takes almost five threes per game and only hits about 31 percent of them, both Sean Kilpatrick and Bojan Bogdanovic are taking over four shots a game and hitting under 33 percent, and Rondae Hollis-Jefferson 25 percent of his shots from deep. Even Jeremy Lin is apart of this problem, only hitting 31.6 of his threes while taking almost four per game before his hamstring injury.
Yes, some of this can be attributed to poor/no point guard play, and yes some of it can be attributed to guys still learning the offense and where to find the best shots, but something has got to give. Aside from Foye and Bogdanovic, none of these players are known to be knockdown shooters. At the end of the day, you have to realize that these players can only take you so far. The Nets will need to find shooters anyway they can. The three point shot currently accounts for almost forty percent of shots taken in the offense. If forty percent of the offense is based on something you do twenty-sixth best in the league, it isn't a wonder the wins aren't piling up.
Whether that is scouring the D-League for the next Danny Green, buying or trading for a draft pick, trading for a shooter before the deadline, or striking it rich in free agency this offseason, Brooklyn will need to add these pieces going forward.