Team LeBron Defeats Team Stephen 148-145 in 2018 All-Star Game
Final Score:

Rosters:
Team LeBron:
LeBron James
(Fourteenth All-Star Appearance)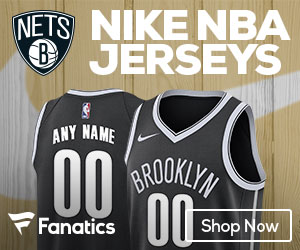 Team Stephen:
Game Summary:
Team LeBron Recap:
Thanks to the new roster format and a dosage of competitiveness, Team LeBron and Team Stephen produced one of the most entertaining All-Star Games of recent memory. Team LeBron pulled out the win with a slim 148-145 margin of victory, the closest since 2012. As expected, the majority of the game was perimeter play, but baskets weren't coming easy. Throughout the game, it was obvious that the players weren't content with just coasting through the game and actually provided doses of defense.
The shooting from behind the arc wasn't exactly scorching for either side Team Stephen shot just 26.2 from the perimeter while attempting 65 threes. On the other side, Team LeBron shot 32.8 percent and attempted 58 three-pointers. Per usual, LeBron James looked like he was playing on a whole other level. The All-Star game veteran posted a near-triple-double with 29 points, 10 rebounds, and 8 assists. His performance and team win were enough to earn him his third NBA All-Star MVP.
29 points.
10 rebounds.
8 assists.#LeBronJames is the 2018 #KiaAllStarMVP! pic.twitter.com/6tlWdK3Q46

— Cleveland Cavaliers (@cavs) February 19, 2018
LeBron had some help from his All-Star teammates, especially number one pick Kevin Durant. Durant shot an efficient 7 of 13 from the floor and put up 19 points. Additionally, the seven-footer grabbed six rebounds and dished out five assists. Moreover, Durant and LeBron came up big at the end of the game, trapping Steph Curry and prohibiting Team Stephen from getting off a potential game-tying three on the final possession.
Lockdown defense from #TeamLeBron seals the #NBAAllStarGame win! pic.twitter.com/GFtnp6gZMn

— Def Pen Hoops (@DefPenHoops) February 19, 2018
Almost every other Team Lebron player was able to reach double-digits in scoring during their time on the floor. Anthony Davis and Andre Drummond had 12 and 14 points respectively.
The starting backcourt of Kyrie Irving and Russell Westbrook both were within triple-double range. Irving finished with 13 points, 9 assists, and 7 rebounds while Westbrook ended with 11 points, 8 assists, and 8 boards. Paul George provided 16 points off of the bench and played some impactful defense. Bradley Beal and Kemba Walker both got involved on offense too, scoring 14 and 11 points respectively.
Unfortunately, first-time All-Stars Victor Oladipo and Goran Dragic were not able to make it to double-digits, scoring seven and two points each. Oladipo did manage to get out on the fast break and throw down a nice highlight dunk.