Spencer Dinwiddie Will Set Himself Apart From Brooklyn Nets' Glut of Guards
Spencer Dinwiddie is one of Sean Marks' wisest additions. On a team that boasts eight guards, it will be interesting to see what Dinwiddie's role will be next season for the Brooklyn Nets.
Before beginning his NBA journey, Spencer Dinwiddie had an illustrious high school and college career. His tall, thin frame, combined with elite playmaking skills, allowed him to dominate smaller competition. He never quite put up eye-popping stats, but was always unanimously thought of as a leader on and off the court.
He played high school ball in southern California alongside future second-round pick DeAndre Daniels. Dinwiddie was not thought of as a pro prospect in high school and only garnered a few scholarship offers from major conference schools as a result. He ultimately decided to attend the University of Colorado over his future teammate's alma mater, Harvard University.
Dinwiddie prided himself upon shooting high percentage shots in college. He made over 40 percent of his shots from the field and behind the arc in his freshman season in Boulder. Dinwiddie helped the Buffaloes reach the NCAA tournament in each of his first two years playing under Tad Boyle. He played at a number of positions during this time period as well. Despite growing by the end of his sophomore season, the Buffaloes' coaching staff still used the California native at point guard, due to his elite passing ability.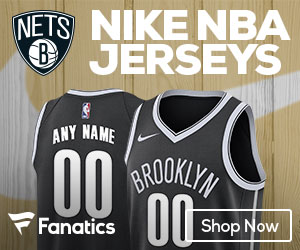 A breakout start to his junior season seemingly locked up a first-round slot in the draft for Dinwiddie. However, in January 2014, he suffered a Shaun Livingston circa 2007-esque knee injury. This setback sidelined him for the remainder of the 2013-2014 college basketball season. Despite this, Dinwiddie elected to forego his final year of eligibility and enter his name in the 2014 NBA Draft.
Miraculously, he was still drafted that year, and was able to play on opening night of the following season. Dinwiddie stayed with the team that selected him, the Detroit Pistons, for nearly two seasons. After an offseason trade sent Dinwiddie to the Chicago Bulls, he was quickly sent to the team's G League affiliate, the Windy City Bulls.
Last Season in Brooklyn
Enter Sean Marks and the Nets' new "talent acquisition" state of mind. Despite the injuries and lack of playing time over the course of his career, the Nets' front office saw value in Dinwiddie. He possesses a unique skill-set for a guard, and in a perfect world, with a little guidance from the "point guard whisperer" (Kenny Atkinson), Dinwiddie used those skills to the fullest.
Despite joining the team a month into the season, Dinwiddie played more games for the Nets than he did over the course of the previous two seasons combined. He saw consistent minutes in Atkinson's rotation and always maximized them.
Dinwiddie is a prime example of a player who isn't necessarily the best shooter, but makes up for his deficiency by only attempting high percentage shots. It appears as though he truly embodied this during his first season in Brooklyn. Over the course of his first two years in the NBA, Dinwiddie failed to shoot over 20 percent from 3-point range. Contrariwise, in Brooklyn, he nailed nearly 38 percent of his 3s, which was a welcomed sight on a Nets team that featured many ill-advised shots last season.