Analysis of The Jeremy Lin Adidas Interview In Taiwan
* I would like to thank @C_L_I_C_K a.k.a Click Click for his translation of the Jeremy Lin Adidas Interview into English
As Jeremy Lin fans are well aware by now, it is a big annual event when Lin travels abroad to Asia on a promotional tour and it is no different this year as he will spend a week in Taiwan (July 16-23) before leaving for China on July 24th. He certainly gets treated like a rock star when he visits Asia and one of his responsibilities during this time is to share his opinions in an interview for his sponsors as well as his many loyal fans. On July 16th when Lin first arrived in Taiwan, he had some interesting things to say about numerous topics about free agency and the upcoming season with the Brooklyn Nets in an interview which was sponsored by Adidas.
Lin's Role In Free Agency and His Future
Going into the offseason, the discussion among many Nets fans was that the team is rebuilding with young players and that veterans, specifically Jeremy Lin, is not likely to return once he opts out after this coming season or even be traded for assets. While this is a possibility, Lin shared during the interview that Nets General Manager Sean Marks asked him for his input regarding certain players in free agency like Otto Porter and generally this type of access is usually only given to the best player on the team.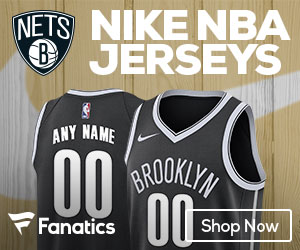 Brook Lopez is in Los Angeles now with the Lakers after the trade for D'Angelo Russell and at this time, Lin is the best player as well as the leader on the team. The Nets have talented young guys in D'Angelo Russell and Caris LeVert but they have yet to prove themselves in the NBA as established players and Lin should be a mentor for them both on and off the court.
Lin acknowledged that he feels old at 28 with the youth movement around him but he emphasized that he wants to perform well in his prime which he feels is another 3-4 years from now into his 30's. Although the acquisition of Russell worried some Lin fans that he may be relegated to a sixth man role again, the team continues to show commitment in Lin as the starter along with Russell for the upcoming season.
Like most players, Lin's ultimate goal is to be a champion. Lin doesn't want to chase rings though and he wants to walk his own path to become a champion. Maybe if he gets older, he might change his stance on this, but for now, he wants to walk his own path and he hopes he can turn Brooklyn into a great team.
Although the prevailing thought from many Nets fans along with some bloggers and media is that Lin will either be traded or that he will opt and leave, I do not think that it is close to a certainty like some people make it out to be. It is reassuring to know that he seems to be up for the challenge of staying with the team until things turn around rather than leaving for a contender when he likely opts out after the upcoming season.