Quincy Acy Deserves A Permanent Roster Spot
His rebounding is a gift given how little Brook Lopez contributes and how inconsistent Trevor Booker has been, his defense is a welcome sight given how unsightly the Nets have been, and his three point shooting is what everyone is wishing Booker was doing all along. It is hard to say what is the most valuable thing he brings to this roster, given how his three pointer opens up the offense in new ways but at the same time, he is hands down the best rebounder on the roster.
He didn't get a lot of playing time last game against the San Antonio Spurs, but against the New Orleans Pelicans and Charlotte Hornets he looked unstoppable from deep. Whether it was in transition, on the pick and roll, or just being left wide open; he made teams pay for giving him space.
#AcyWatch kicking off vs NOP, great vision from LeVert to find Acy on the perimeter for the 3. He is shooting 5/8 from deep over past 2 days pic.twitter.com/hOfXMWUo7y

— Nicholas LeTourneau (@nick_lt) January 23, 2017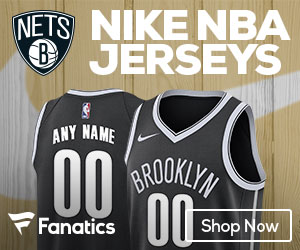 Acy will make you pay if you don't rotate over on him. He is hitting this shot with ease, especially since his second 10-day #AcyWatch pic.twitter.com/6rYQ9WDGqq

— Nicholas LeTourneau (@nick_lt) January 23, 2017
As I watch plays like this, I cant help but wonder how someone like Acy is routinely left so wide open. He will hit this #AcyWatch pic.twitter.com/UzFmUhjwUm

— Nicholas LeTourneau (@nick_lt) January 23, 2017
Killer crossover from LeVert, but this is #AcyWatch. Another prime example of why Acy needs to stay on this roster, hits this shot regularly pic.twitter.com/izM43cCs9X

— Nicholas LeTourneau (@nick_lt) January 23, 2017
I cant get over how great Acy has looked from three recently. He looks so comfortable in this role, he *needs* to stick around #AcyWatch pic.twitter.com/SgSotI7dgg

— Nicholas LeTourneau (@nick_lt) January 23, 2017