Player Profile: Isaiah Whitehead – The Local Kid
For a Brooklyn native, getting traded to the Nets is probably a dream come true. That's exactly what happened to Isaiah Whitehead, the 56th overall pick in the 2016 NBA draft. When the opportunity to acquire Whitehead presented itself, Brookly Nets GM Sean Marks did not hesitate. In addition to Whitehead's tenacity and professionalism, Marks was especially keen on his Brooklyn grit. He should get plenty of chances to make the final 15-man roster for the upcoming season.
During his time at the Abraham Lincoln High School, Isaiah Whitehead was turning heads wherever he went. Prior to selecting a college, he was considered a 5-star recruit by many distinguished college basketball sites. He was a part of the 2014 All-Star Boys Game, as well as the highest-rated recruit from New York in five years. With many prestigious colleges fighting for his services, Whitehead decided to join the Seton Hall University.
By the time he started his freshman season, Whitehead's reputation had exploded. He was selected Preseason Rookie of the Year in the Big East Conference. He was also named Rookie of the Year in two consecutive weeks, on December 8 and December 15. During his freshman season with the Seton Hall Pirates, he averaged 12 points, 3.5 assists and 1.4 steals per game. He improved his overall game even more during the sophomore season, eventually getting selected to the All-Big East First Team. His point production jumped to 18.2 points per game, but he also made strides as a facilitator (5.1 assists). After getting drafted by the Utah Jazz, Whitehead was traded to the Nets the very next day.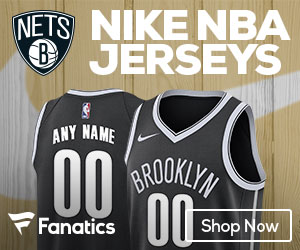 As a 6'4″ guard with an excellent 6'9″ wingspan, Whitehead certainly looks the part of an NBA player. He is a combo guard who projects to be a high-volume player due to his versatility on the offensive end and high-irrational confidence in his skills. He is capable of pushing the ball in transition and scoring in isolation. He has a solid arsenal of hesitation moves and crossovers, which he uses to good effect. He was one of the elite 3-point shooters in his class, and his decent stroke should ensure that translates to the next level. Whitehead seems to be more comfortable shooting off the dribble, which can be an effective skill in today's NBA. He's considered an average defender, but this is mostly due to a lack of effort on his part. He has excellent basketball instincts, as evidenced by his 1.7 blocks and 1.4 steals per 40 minutes.
Though he improved his midrange percentages, Whitehead still takes far too many step-back shots. He doesn't have a very quick first step or elite explosiveness, which makes him wary of attacking the basket. His bad finishing at the rim is a big reason why he converted only 38.7% of his field goals in college. As the team's main creator, he turns the ball over far too often. Though he's a decent pick-and-roll operator, finding open teammates can be a struggle for him. His decision making is wildly inconsistent, seemingly depending on the effort he puts into a game. He still needs to learn how to be a part of a structured offense, as he's used to having the ball in his hands at all times.