The Brooklyn Nets Could Add Length And Touch With Anzejs Pasecniks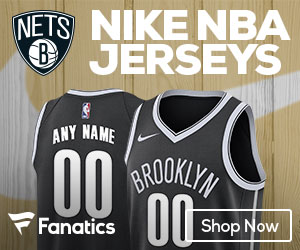 In today's NBA, the ability to dive off of screens and move without the ball is imperative for centers. Part of Brook Lopez's offensive expansion this season was his ability to space the floor with his shooting. Next season, Jeremy Lin will have open driving lanes thanks to Lopez's ability to knock down jumpers like a 6'6" dude.
A developing (or broken) shot?
Pasecniks, to go with the Unicorn label, also has shown a developing three-point stroke. This season, he shot 44.4% from deep for Gran Canaria. The one caveat is the sample size – he shot only 18 threes, and his previous numbers were uninspiring. He shot below 30% from three in his previous three seasons in both domestic and international competition. The Ringer's Kevin O'Connor (AKA Sandy Mui's "favorite writer") brought up Pasecniks' mechanics, calling his shot a bit slow. While Pasecniks may be a work in progress from downtown, he does have a nice touch from midrange.