How To Net The Win: Brooklyn Nets vs. Philadelphia 76ers 1-31-18
Brooklyn Nets vs. Philadelphia 76ers
Wednesday marks the first meeting of the regular season between the Brooklyn Nets and Philadelphia 76ers. And the Nets are unlucky enough to face a well-rested Joel Embiid. Philadelphia has struggled mightily without their star center, and they most recently lost 107-95 to the Milwaukee Bucks on Monday. Brooklyn will be on the second-half of a back-to-back as they're finishing their season series against the New York Knicks on Tuesday.
In Brooklyn's two games against Milwaukee and the Minnesota Timberwolves, it's been arduous for them to generate offense, which should likely continue against the Philadelphia 76ers. Embiid has been the anchor of the NBA's fifth-most efficient defense, and Basketball Reference estimates that there's a 6.9-point improvement from when he's on the court compared to when he's off (109.8 to 102.9). That doesn't bode well for Brooklyn, who are still short-handed with LeVert and Rondae Hollis-Jefferson out. Contrarily, the Sixers are prone to surrendering a large number of points.
Push The Pace To Create Easy Buckets
The Nets have transformed themselves during January. Heading into their game against the Knicks, they're down to 98.84 possessions a night, which is 17th in the league. The slower pace is the reason the offense isn't as potent. Teams will deal with the lack of points if the defense keeps everything secure on their end. Brooklyn has done that, just not well enough, unfortunately.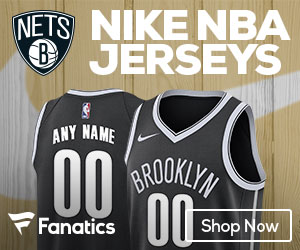 Against the Sixers, it's vital they dictate the tempo to offset the talent gap. Theoretically, a team that gets more possessions will get more shots, and more shots will equal more points. That's how it is in a perfect world. That's not the case, though. The Nets are converting on just 33.7 percent of their threes this month. Volume is vital, but nothing squashes momentum faster than a few bad shots strung together. To offset that, Brooklyn's ball handlers need to seek out Joe Harris and Allen Crabbe as often as possible. At 54.7 and 36.7 percent from three, respectively, they've been the team's most reliable options.
Philadelphia has been stingy on the perimeter this month. In their four losses, however, opponents shot 36.1 percent from three and, on average, cashed in 11 times. Those teams also attempted 26.5 free throws and made 46.9 percent of their shots overall.
Cracking the century mark would be ideal, but the percentages drastically favor Brooklyn if they could surpass 110. There have been 26 instances this year where the Sixers held their opponents to less than 110 points — they're 16-10 in those games. In the other 20, their record is 7-13. And only two of those games went into overtime.
Don't Worry About Stopping Joel Embiid
That seems… weird, wouldn't you say? Joel Embiid has been healthy for most of the year and is dominating to a degree way above his rookie year. He's averaging 23.6 points a night and is shooting 49.2 percent from the field, which includes 64.4 percent inside of five feet. There's an array of post moves in his arsenal, and he draws fouls at a rate that infuriates everyone that's not on his team. Embiid has scored 30-plus points seven times this season because he knows how to get the shots he wants. For all of those reasons, you're better off slowing down his teammates.