How To Net The Win: Brooklyn Nets vs. LA Lakers, 2-2-18
Brooklyn Nets vs. LA Lakers
Following what could be characterized as a statement win over the red hot Philadelphia 76ers the Brooklyn Nets take on another lottery bound squad in the LA Lakers. But, this one offers some meaty revenge opportunities.
Russell Revenge Prime Time:
The last time these squads played D'Angelo Russell had a solid showing of 17 points, 7 rebounds, 7 assists and three steals. But, the taste wasn't very sweet given the Lakers won the match 124-112.
Flash forward to this evening and Russell has the ball in his court, literally. The problem is the Brooklyn Nets are likely without key contributors with both Rondae-Hollis Jefferson and Caris LeVert both nursing groin injuries. In spite of the injury bug which has depleted the Nets depth, Russell needs to take a page out of Jahlil Okafor's book from the last game.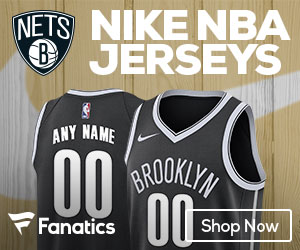 Okafor who isn't considered a strong defender delivered a big block on Joel Embiid and used the opponent to fuel his effort. Granted the rising zenith which is Joel Embiid had his way most of the night, but Jarrett Allen helped his new teammate out with his own solid outing.
Russell, who the Lakers drafted second overall never found his way in LA. First, it was Kobe Bryant's swan song tour. Then an unfortunate choice by a young man via social media and finally the drafting of Lonzo Ball. Inevitably, Russell wasn't meant to be in LA and found a new home in Brooklyn.
Although Spencer Dinwiddie and Allen Crabbe will likely draw the starting assignments, there will be ample opportunity for Russell to make a statement to his former squad. The key will be to utilize the motivation in a positive way and not try to do too much. Following up his most effective effort (22 points in 17 minutes of play vs. the 76ers) since returning from injury would be a great start.
Brook Lopez Returns Home:
On the flip side, Brook Lopez who spent his first nine professional seasons with the Nets (both New Jersey and Brooklyn Nets) will no doubt get a warm welcome at Barclays Center. Although the big man had his share of foot injuries, he was a solid teammate, a consummate professional and beloved in the community.
Certainly if the Atlanta Hawks can play a tribute video to Dwight Howard after one season (I mean – what was that?), it's almost a veritable certainty there will be some sort of special recognition and tribute video coming for Brook tonight.
Most rookies tend to hit the "rookie wall" at this stage of the season. Yet, Jarrett Allen has strung together his most impressive, consistent outings of the season recently.
He'll be tasked (as will Quincy Acy) with a major load given the size of Lopez and his wily smarts in moving around the basket. Still, it should offer a good challenge for the youngster.
Home Cooking Can Defeat the Road Woes:
After an abysmal 13 game stretch (Dec 12 – Jan 5) during which the Lakers went 1-12, head coach Luke Walton refocused his troops who began playing solid defense. The next 10 game segment of LA's schedule featured the troop putting together an 8-2 winning stretch. However, only two of those wins came on the road. Overall the Lakers are 7-17 on the road.