How to Net the W: Philadelphia 76ers 01/08/17
Brooklyn Nets vs. Philadelphia 76ers 01-08-17
Time: Sunday, January 08, 2017, 12:00 PM ET
Venue: Barclay's Center | Brooklyn, NY
TV: YES Network, Fox Sports Go
Projected Starters:
Brooklyn: Isaiah Whitehead, Joe Harris, Bojan Bogdanovic, Trevor Booker, Brook Lopez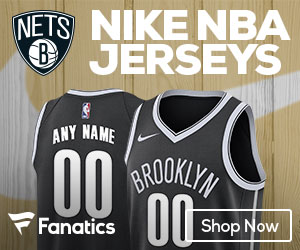 Philadelphia: T.J. McConnell, Nik Stauskas, Robert Covington, Ersan Ilyasova, Joel Embiid
Absences:
Brooklyn: Jeremy Lin
Philadelphia: Ben Simmons, Sergio Rodriguez
---
The Brooklyn Nets are still searching long and hard for that first win of 2017. The Nets cannot seem to catch a break this season, but hopefully, they can against the 76ers Sunday afternoon. Brooklyn barely lost the last time these two teams played, but that was not at the Barclay's Center.
If Brooklyn wants to win this time around, they need to do what they failed miserably at doing the last time these two teams faced-off. That is to slow down Joel Embiid. In the last meeting, Embiid embarrassed Brooklyn with 33 points on 12-17 shooting along with ten rebounds and three blocks. Brooklyn cannot allow that to happen again.
Brooklyn also needs Sean Kilpatrick to get his swagger back. Kilpatrick has come off of the bench the past couple of games and his production is just dismal. On his birthday against the Cavs, Skilpatrick only scored four points off of the bench. If he wants his starting job back, he needs to play better. If Brooklyn wants to win games, they need their scorer to score.
Brooklyn is also going to need Trevor Booker to be better than he was the last time he played the Sixers. Booker scored only five points and snagged six rebounds in the one-point loss. Brooklyn needs the Booker of the past few games where he is putting up double-doubles.
This is a game Brooklyn really needs to win. They are in the basement of the entire NBA, and they are in the midst of a five-game losing streak. Not to mention, this is a divisional game. Brooklyn needs to win some divisional matchups.
All in all, Brooklyn can win this game, and they should win this game. If we see the fight we saw against the Cavaliers; this team will win. If we see the team that shows no fight or production, we will lose yet again.