How to Net the W: Nets vs. Orlando Magic 04/06/17
Brooklyn Nets vs. Orlando Magic 04/06/17
Time: Thursday, April 06, 2017, 04:00 PM ET
Venue: Amway Center | Orlando, FL
TV: YES Network, Fox Sports Go
Projected Starters:
Brooklyn:
Jeremy Lin, Randy Foye, Caris LeVert, Rondae Hollis-Jefferson, Brook Lopez
Orlando:
Elfrid Payton, Jodie Meeks, Terrence Ross, Aaron Gordon, Nikola Vucevic
Absences:
Brooklyn: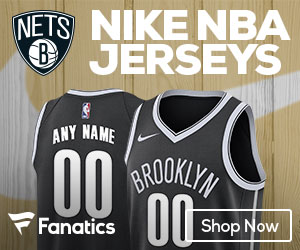 Orlando:
Jeff Green, Evan Fournier (Wrist)
---
The Brooklyn Nets absolutely dismantled the Philadelphia 76ers the other night by scoring 141 points. Brooklyn's beat down of their division rivals gave them their first three-game win streak of the season. It is fair to say that this team is red hot.
Unfortunately, there are only a small amount of games left in the season. That is still no reason for this team to slow down which looks to gain some momentum heading into next season.
The whole turnaround has started with the return of a healthy Jeremy Lin. Lin has been astounding helping his team win all of these games with an efficient offense.
Next up for Brooklyn is the Orlando Magic. These two teams are in the rubber match of the season. Both games have been close as they were both decided by ten points or less. With the way Brooklyn is playing, this one could be decided by more than ten points.
The Magic have been streaking in the opposite direction that the Nets have. The Magic have dropped five games in a row, including a 121-111 loss to Brooklyn two games ago. It is fair to say that the Magic are probably looking for redemption in today's game.
If Brooklyn plays the way they have been the past couple of weeks, it will be hard to see the Magic take them down. The Magic are not a great team and it has been showing as of late. If Brooklyn can move the ball around and take the best shot, Orlando will have a tough time keeping up.
The Brook-Lin combination has been on fire of late. Brook Lopez and Jeremy Lin look to continue this win streak down here with the storm troopers and wookies in Disney.