How to Net the W: Indiana Pacers 01/05/17
Brooklyn Nets vs. Indiana Pacers 01-05-17
Time: Thursday, January 05, 2017, 7:00 PM ET
Venue: Banker's Life Fieldhouse | Indianapolis, IN
TV: YES Network
Projected Lineups:
Brooklyn: Isaiah Whitehead, Joe Harris , Bojan Bogdanovic, Trevor Booker, Brook Lopez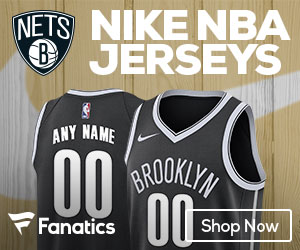 Indiana: Jeff Teague, Glenn Robinson, Paul George, Thaddeus Young, Myles Turner
Absences:
Brooklyn: Jeremy Lin, Rondae Hollis-Jefferson
Indiana: Rodney Stuckey
---
The Brooklyn Nets are on a three-game losing streak bridging 2016 with 2017. Brooklyn looks to bounce back after a poor fourth quarter performance against the Utah Jazz Monday night. Now, sitting at 8-25, Brooklyn travels to Indianapolis to take on Paul George and the 18-18 Indiana Pacers.
These two teams have squared off twice so far this year, each team winning a game. Brooklyn won 103-94 back at the very beginning of the season while the Pacers won 118-97 only a few weeks ago. The win against Indiana came back when Jeremy Lin was still in the lineup. He will miss yet another game as his timetable for return is still unknown.
Even without Jeremy Lin, Brooklyn has managed to beat some good teams and compete with good teams. Brooklyn can beat this Pacers team without Jeremy Lin, but they must accomplish some things first.
First off, limit Paul George as much as you can. A lot of Indiana's offense runs through George, so, if he misses shots, that is rebounds for us and points not for them.At that point, we force Indiana to beat us with Jeff Teague and Thaddeus Young.
Brooklyn is also going to need to move the ball around on offense. The assists have been lacking when Lin is not in the lineup, and the offense pays. The motion offense is designed around both the ball and players moving. Move the ball, find the right shots, make said shots.
Brooklyn needs to bounce back after that terrible loss against Washington and then the fourth quarter meltdown against the Jazz. Not to mention that Bulls game…