NBA Prospect Preview: Zhaire Smith of Texas Tech
There is no way Zhaire Smith anticipated a year ago he would be looking at a likely first round selection immediately after his freshman year at Texas Tech. Zhaire had not sniffed top-100 status in his recruiting class and had not even been starting for the Texas Tech Red Raiders at the beginning of the 2017-18 NCAA season.
Now, the soon-to-be 19 year old has begun to tantalize the scouting masses just off his highlight reel of gravity-defying dunks and blocks. The shooting guard from Garland, Texas stands at 6'4″ and 200 pounds with a 6'9.75″ wingspan (via the NBA Draft combine). He accrued 11.3 points per game, 5.0 rebounds a game, and 1.8 assists per game with 55.6/45.0/71.7 shooting splits in his only season in Lubbock.
The Goods:
So how to approach Zhaire Smith? The best way to describe him is a player with a guard's body, an elite big-man's mind, and potential weakness if asked to play as a traditional wing. Unlike the vast majority of guards in this draft class, Zhaire did not function in a high usage role for Texas Tech. Instead, he played almost every off-ball role one could think of besides a Kyle Korver-esque shooter off screens.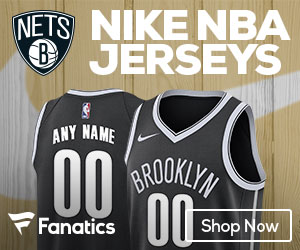 Zhaire could be found spotting up in corners waiting for a pass for an usually open jumper. The guard shot just 101 jump shots from mid range or three point range in 2017-18 but made over 40% of them.
He could be found eagerly screening for any teammate that wanted some separation or perch himself in the high post awaiting a pass to then look to make a decision out of the triple threat. Impressively, Zhaire maintained an assist-to-turnover ratio above 1.5 to 1 in his low usage role. He could be found torpedoing into the sky after every shot attempt for the chance of nabbing an offensive rebound over the usually bigger denizens of the paint. The 6'4″ Smith finished in the top ten in total offensive rebounds in the Big 12 in 2017-18.
He could even be used as a traditional pick and roll roller who can elevate for finishes if his elite burst gets him to the rim before help arrives. Zhaire readily performed all these tasks with frequently impressive success. He just might not be able to dribble or shoot.
Weaknesses:
Questioning Zhaire Smith's shooting ability looks suspect after knowing he shot 45% from three for his freshman season. However, the concerns remain valid. Zhaire's shooting motion varies way too often to have confidence in its consistency. At times, he will shoot it over his forehead. Other times, he pushes the ball out in front of him before releasing.
Almost always, he looks a bit stiff and unnatural with his lower body in ways that implies squaring himself to the hoop takes a bit of effort and time. Even his free throw routine has avoided consistency and thus his free throw shooting has as well. Being able to make as many shots as he did in the season bodes well for Zhaire at least making NBA corner threes if left wide open.
However, the map to whether Zhaire can release his jump shot with any versatility, despite flashing a step back mid range jumper, remains littered with road forks. His young age and accelerated development may lead to ironing out the negatives or the negatives may prove him to be a liability for spacing purposes.