How Much Does Luis Scola Have Left in the Tank?
How much does Luis Scola have left in the tank?
The short answer is we don't know. Luis Scola signed with the Raptors last season and beat out the presumed starter Patrick Patterson in training camp and the preseason. Scola was competent at times on offense, but rarely did anything of value on defense. Despite starting, Scola played less than 22 minutes per game, whereas Patterson played over 25. However, Patterson could never really steal the starting job back from Scola. Furthermore, at the age of 35, Scola added three-point shooting to his game. That is impressive for any player to do towards the tail end of his career.
Scola saw a decline in production post All-Star break and started to lose minutes. When a player cannot guard anyone and his offense dries up, it's hard to get minutes in the NBA, especially on conference finals team. Moreover, in the playoffs, Scola was an utter train wreck. In 11 games, he averaged 2.5ppg (on 25.8% shooting from the field) and 1.6rpg. Considering he shot over 40% from 3 during the regular season, to regress to 25.8% overall shooting, is truly horrific.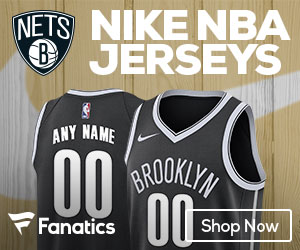 It's highly unlikely playoff Scola rears his head in at the start of the 2016 NBA season with the Brooklyn Nets. Are we going to see pre All-Star Scola who averaged 9.4ppg (on 45% shooting from the field & 43% shooting from 3) and 5.3rpg? It's unlikely, but within the realm of possibility. Scola is a professional when it comes to basketball. He puts time and effort into his preparation every season and has a winning mindset. Scola sets a good example for the young players on this Nets team, including Anthony Bennett, whom he played with last season on the Raptors.
What will Scola's role be on the Nets?
The presumed starter for the Nets at power forward is Trevor Booker. However, it will be a fluid situation where Luis Scola, Chris McCullough, and Anthony Bennett (who is reported to be in the best shape of his career) will each get a crack at it.
Was Scola a good signing?
The Nets got unlucky in free agency when their Tyler Johnson and Allen Crabbe offer sheets got matched. Signing Scola to a one-year, $5.5 million dollar deal was a low-risk move, but at the same time, there isn't a lot of upside. Compare that to Solomon Hill, who the Pelicans paid $12 million to $13 million a year over 4 years. Yes, Hill is a good defender and had an excellent playoff stretch averaging 7.7ppg, 4rpg and shooting the lights out on 45/58/94 shooting from the field, 3pt land, and the line. However, considering Hill only averaged 4.2ppg, 2.8rpg on 45/32/86, the Pelicans are taking a massive gamble. If the seven-game playoffs sample is the baseline for Hill, the Pelicans did alright, but if he falls short of those numbers, he could turn into a toxic asset that isn't moveable. With Scola, regardless of what he does, the Nets would want to move on from him next season. Since the Nets are currently building their core with young talents like Rondae Hollis-Jefferson and Caris LeVert, they did the safe thing by assuring they didn't get stuck with any bad long-term contracts, which gives them a lot of flexibility in the future. When the Nets improve to the point that they are back on the playoff bubble, they will be able to attract bigger name free agents. Brooklyn is and will continue to be an attractive city to NBA players.