Midseason Player Review and Grade: Timofey Mozgov
When the Nets acquired Timofey Mozgov from the Lakers in the offseason, they hoped the real prize of the trade, former second overall pick D'Angelo Russell, would outweigh the glaringly negative impact that Mozgov has had on teams since 2014. Fast forward to this point in the season, and while Russell has surely developed into a quality starter, Mozgov has regressed to the point of obsolescence. Here's what got him to that point.
2016-2017 per game stats: (Lakers)
7.4 points
4.9 rebounds
0 .8 assists
51.5% field goal percentage
80.8% free throw percentage
The above occurring in Mozgov's time as a Laker playing 20.4 minutes per game in 54 appearances.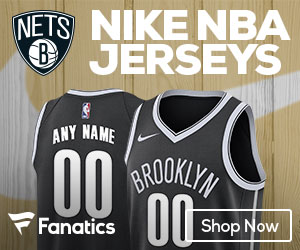 2017-2018 per game stats:
4.4 points
3.4 rebounds
0.3 assists
54.4% field goal percentage
22.2% 3 point percentage
76% free throw percentage
This in 25 appearances to date with the Brooklyn Nets with an average 12.8 minutes played.
Areas to improve in the second half:
Shooting
Defense
Decision-Making
Post Play
Turnovers.
Timofey Mozgov Weaknesses:
At this point in his career, any production Mozgov can provide is a bonus. Old, plodding, centers like Mozgov who can't shoot from the perimeter or defend the rim adequately don't have much value (if any at all) in the modern NBA, and the Nets have felt that. Through January 17, the Nets have been demonstrably worse with Mozgov on the floor, posting an almost inconceivably low minuus -14.2 net rating with him on the floor.
The Nets system is built for big men who can space the floor or roll to the rim, and because Mozgov can't do either adequately, his presence on the court has severely hindered the Nets.
Age has sapped Timofey Mozgov of the majority of what little athleticism he had to begin with. You don't even have to take my word for it because the numbers demonstrate my point. Mozgov has consistently failed to function as a reliable option out of the pick and roll, either turning the ball over far too frequently (career-high 24.4 turnover % this year) or not finishing at the rim (scoring a measly .92 points per possession).
He has never been a reliable option in the post, but this year he's proven to be horrendous, scoring a putrid 0.7 points per possession and turning the ball over 60% of the time, despite post play accounting for 16.3% of his total possessions.
Future for Timofey Mozgov:
Given how unplayable Mozgov has been, the Nets are now faced with an incredibly interesting dilemma; if they trade him, they would likely require parting with a top quality asset, a tough pill to swallow for a team that hasn't had a 1st round pick in 4 years. But keeping him hurts their flexibility to re-sign key young players in the near future. And unlike other cap-eaters on the Nets like DeMarre Carroll or Allen Crabbe, Mozgov hasn't proven useful enough thus far to justify retaining his services. Yet, parting with him could prove too difficult.
Although it may be difficult to find a team willing to trade for Timofey Mozgov, it's not impossible. One option may be the Hawks who have a massive amount of cap room and are about to enter a long-term rebuild. Therefore, it would make sense for Atlanta to take on bad money in order to acquire young prospects.
Another option is the Utah Jazz who have cap room and could benefit from a point guard like Jeremy Lin next to rising star, Donovan Mitchell. Ultimately, the Brooklyn Nets may have alternatives and will need to assess Mozgov's second half contributions and make decisions.
Entering the second half of the season, it's fair to say that Mozgov's primary source of value is not his play on the court, but the salary that makes him a potential trade chip.
Final Grade: F