Jawun Evans Could Be A Spark Plug & Playmaker For The Brooklyn Nets
For the upcoming NBA draft, the general consensus is that the Brooklyn Nets will focus primarily on acquiring a big man along with a wing player. It is evident by the list of players that have worked out for the team thus far. Brooklyn has only worked out a few point guards, but the draft is unpredictable and it is possible that Sean Marks could be interested in finding a backup to Jeremy Lin and add depth in the backcourt. Kenny Atkinson has addressed the need to have additional playmakers to run the motion offense and after the first tier of point guards are drafted in the lottery, Jawun Evans of Oklahoma State is on top of the second tier that could be available for the Nets in the first round. Some mock drafts have Evans in the early second round but personally I don't think he is getting out of the first round.
Evans entered the draft after his Sophomore campaign, where he made First Team in the Big 12 and Oklahoma State improved their record from 12-20 to 20-13 in his second season, as the Cowboys made the NCAA Tournament. Following his first season in college, he was named Freshman of the Year in the Big 12 and his importance to the team was felt when they finished 1-10 to close the season after he missed time due to an injury to his shoulder. As a Sophomore, he averaged 19.2 points on 43.8 percent shooting and 37.9 percent from deep, he shot 81.2 percent at the free throw line, and he dished out 6.4 assists in 29.3 minutes per game. Evans was clearly the go to guy on the team and statistically, he led the most efficient offense in the country. He ran the Cowboys' offense to an adjusted 126 points per 100 possessions.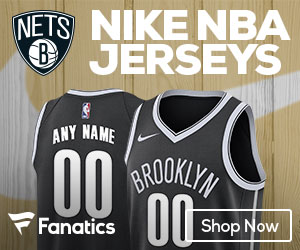 Draft Express has his measurements at 5'11 1/2″ with a 6'5 1/2″ wingspan and a max vertical of 33.5″. Although he does not have ideal height for a point guard in the modern NBA, which is around 6'3″ or 6'4″, he plays bigger than his size with the way he can absorb contact around the basket and he uses his change of pace and quickness when he drives to the basket. Evans went to the free throw line 7.9 times per 40 minutes which is seventh best among NCAA players in the top 100 for Draft Express and he averaged 81.8% from the line in his two seasons at OSU. He is good at using floaters in the paint to score over big men and he made a solid 46.2% of his 104 attempts last season. To compliment his drives to the basket, Evans is a also a threat from 3 and he shot 40.7% in his 2 seasons at OSU.
According to Draft Express, Jawun Evans shot a respectable 38.7 percent on his off the dribble jump shots (111 attempts) and he is a good enough jump shooter to keep the defense honest. In addition to his scoring prowess, Evans is a very capable passer as he led the Big 12 in assists with 6.4 and his 8.8 assists per 40 minutes is tops among NCAA players in the top 100 according to Draft Express. He can make all the passes to get his teammates involved both in transition as well as in the half court and he has a good feel for the game to decide when to pass and when to look for his own offense. OSU ran a heavy pick and roll offense as 56.3 percent of his offensive possessions ended with him as the pick and roll ball handler as per Synergy Sports Technology. Evans is comfortable attacking the ball screen in a variety of ways and he is astute when it comes to rejecting the screen to get into the lane or forcing a switch to create a mismatch with a big man.