Isaiah Hartenstein Could Grow Into The Stretch Big Brooklyn Is Missing
The Brooklyn Nets are a team looking to duplicate success after hitting on recent late first and second round picks. With two picks in the first round and one in the second, the Nets will have several opportunities to to find a gem. Isaiah Hartenstein could be just that.
The 19 year old is the son of former University of Oregon player Flo Hartenstein, who's career took him to Germany where he saw success as a player and then a coach. Isaiah moved from Eugene, Oregon to Germany in 2008 and has since burst onto the scene with his size, length, and skill. He is a true seven footer, boasting a 7'2″ wingspan and 9'1″ standing reach. In addition to his impressive frame, Hartenstein has gained over 25 points of solid muscle this season while playing with Zalgiris International.
Oozing Potential, Incredibly High Ceiling
Hartenstein has had an interesting past few months as a prospect. In addition to slowly seeing more minutes as a professional, he attended the Nike Hoops Summit in his former hometown where he was able to showcase his abilities up close and personal for everyone. What everyone found out was that he is less a three-point shooting, Kristaps Porzingis type player and more like a version of Mason Plumlee that could develop a steady three-point jumper on day down the road after he figures his release out.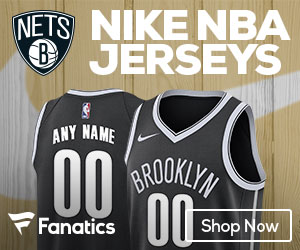 Standing at seven feet tall, Isaiah Hartenstein is 250 pounds of rough and tumble. He has a good body for someone as young and as tall as he is. Hartenstein isn't afraid to throw his weight around or play with physicality, especially when things are going his way. He is an emotional player that is prone to hot and cold streaks based on his mood. Both DraftExpress and NBADraft.net touch on how his confidence can come off as arrogance and that his emotions can still get the best of him due to the pressure he puts on himself.
What he does best right now is rebound, score at the rim, and move the ball. He is very active on both the offensive and defensive boards, averaging 14.o rebounds per 40 minutes. He projects as a decent rim protector, given his 9'1″ standing reach and physical presence in the post. He is agile for his size and could become decent drop defender in the pick and roll. He is an incredible passer for his size, so incredible that NBADraft.net has anointed him as the best passer of his generation.
Still Needs Time To Develop
Isaiah Hartenstein's NBA future is dependent on how his offensive game develops. His three point jumper isn't as good as originally advertised after a lackluster showing at the Nike Hoops Summit, but that isn't the end of the world. It is clear he has the potential to be a good three point shooter, but he needs to iron out his mechanics and work on consistently having the same followthrough. He has a habit of releasing the ball off the side of his hand, leading to an unnatural side spin.
He has put all of his offensive eggs into the perimeter threat basket and it might not work out. He has been able to get away with the poor mechanics due to his level of development compared to other seven footers his age. While he shoots a lifetime 28 percent from three, he is still viewed as heads and shoulders ahead of other stretch bigs in his class. He has no face up game and is under developed in the post for someone with his type of frame. If he doesn't develop a real three pointer, he becomes extremely one demential on offense.