How To Net The Win: Brooklyn Nets vs. Washington Wizards 12-22-17
Brooklyn Nets vs. Washington Wizards
Game Day: Thursday, December 22, 2017, 7:30 p.m. ET
Venue: Barclays Center, Brooklyn, NY
TV: YES Network, NBA League Pass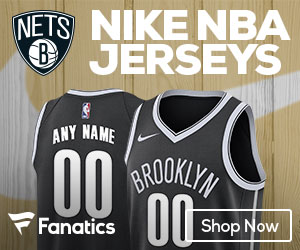 Projected Starters
Injuries:
Brooklyn Nets on four game losing streak:
The last win the Brooklyn Nets recorded was on Dec. 12 against Washington. Since then, they've hit a rough patch, dropping their four most recent contests. Two of them were close (New York, Sacramento), but the others were just painful to watch (Indiana, Toronto). It's highlighted the inconsistency that the Nets have been playing with, and even that was apparent when they beat the Wizards.
John Wall missed that game, making things easier. Brooklyn came away with the 103-98 victory thanks to — believe it or not — stingy defense. The Wizards shot just 40.0 percent from the floor and 18.2 from three. Brooklyn's offense, however, wasn't much better.
Questionable Shot Selection:
A high-volume of questionable threes threw the offense out of rhythm. Of Brooklyn's 43 attempts, just 10 fell; Spencer Dinwiddie and Allen Crabbe were a ghastly 4-of-25 combined. That has been all too prevalent during their skid, and it's hindered their offense. Over the last five games, the Nets are second in average threes attempted per game at 36.6. They're second-to-last with a clip of 30.6. Their shot selection directly impacts how they perform, and it's just too difficult to beat teams when you're not playing smart.
It's a different conversation when the looks are designed and just not falling. That's not always the case. Brooklyn has fallen into the trap of launching ill-advised triples early in the shot clock. The defense doesn't have to move, and the lack of ball movement allows them to conserve energy which they can use later in the game. What's asinine is that they have the playmakers to create open looks and they're not doing that as often as they should. When you're shooting as poorly as you are over this recent stretch, the first instinct should be to get to the basket and try to get a high-percentage look.
Make Wiser Choices:
If the defense stops you, so be it. But at least they're moving and reacting. Additionally, maybe more free throws come from it. Kenny Atkinson has shown us his love for numbers and analytics, and the Nets are shooting 23.8 free throws a night over their last five games. That's seventh-best in the league. Furthermore, they make 80.7 percent of them.
Washington, having played them not too long ago, knows what the game plan is. Scott Brooks is going to have his defense force the Nets off the line and settle for bad shots. That's a sound strategy, mainly because Brooklyn has been doing that in recent nights.