How To Net The Win: Brooklyn Nets vs. Milwaukee Bucks 2-04-18
Brooklyn Nets vs. Milwaukee Bucks
Who Fears Deer
This summer almost every major sports media outlet touted the Bucks as one of the elite teams in the East. The problem is they didn't really add any talent in the summer to justify that belief. Eric Bledsoe was a major addition as part of an in-season trade. He's been good, but probably not to the level the Bucks had hoped considering his shooting is below his career averages.
No Kidding
Jason Kidd wasn't a competent head coach. It's baffling as to why the Bucks gave up picks to acquire him from the Nets when the Nets were on the verge of firing him. Kudos to the Bucks for finally realizing their mistake and terminating Kidd. If interim coach Joe Prunty figures out who should and shouldn't be getting minutes on the Bucks he will already be a better coach than Jason Kidd ever was.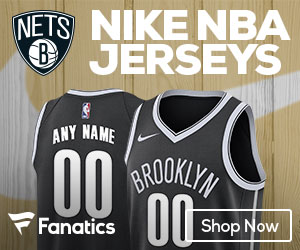 Allen Wrench
Jarrett Allen is better than any center the Bucks have on their roster. John Henson is an extremely limited player offensively. He has no shooting range and isn't particularly a good rebounder. Henson is essentially a one trick pony as a rim protector, but with his thin frame, he's susceptible from getting bullied. There was a lot of buzz around Thon Maker as a rookie, but he really hasn't improved his game at all. I'm putting my money on the hot Jarrett Allen to beat either of these below average players.
In-N-Out
Just as Jabari Parker was set to return for the Bucks Malcolm Brogdon suffers a major injury. Brogdon didn't really put up a sexy stat line, but he could shoot the ball extremely well and rarely turned over the ball over. It was clear he made the Bucks better, but what isn't clear is whether Jabari Parker makes the Bucks better.
Parker averaged 20 points per game last year. However, the Bucks actually played better without him. The problem the Bucks found themselves in is it was hard to play Parker and Antetokounmpo together. Although Parker shot the ball better last year he isn't a particularly good shooter and he also needs the ball in his hands. So, the touches he was getting was taking touches away from Antetokounmpo, who is far more effective with the ball.
Parker also doesn't do very much defensively. Antetokounmpo already does so much defensively for the Bucks it's hard to ask him to do even more when Parker is on the floor.
Shoot Your Shot
So much of the Bucks shooting rests on Khris Middleton. The problem with that is Middleton is only shooting 34.2% from three this season. That is not good for someone who is supposed to be a three-point specialist. Tony Snell can hit threes, but Nik Stauskas, Joe Harris, and Allen Crabbe should be able to more than match him from deep.
The Greek Freak
To beat the Bucks the Nets will need to contain Giannis Antetokounmpo. That means taking away everything in the middle of the floor as well as inside. Giannis is clearly one of the best basketball players in the NBA, but he still doesn't have much of a three-point shot. D'Angelo Russell also doesn't have much of a three-point shot, but he finally looks healthy and can do damage in the middle of the floor. And it's highly doubtful the Bucks will sellout to stop D'Angelo.