How To Net The Win: Brooklyn Nets vs. Indiana Pacers 12-17-17
Brooklyn Nets vs. Indiana Pacers
Date: Saturday, December 17, 2017, 6:00 PM ET
Location: Barclays Center, Brooklyn, New York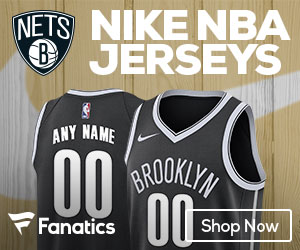 TV: YES Network, FOX Sports Indiana
Projected Starters
Injuries
The Brooklyn Nets and Indiana Pacers are two of the most intertwined teams in the NBA. Brooklyn has a protected second-round pick from the Pacers through the Caris LeVert trade. Indiana has two former Nets in Thaddeus Young and Bojan Bogdanovic.
So far, Indiana is still looking in good shape to retain its pick in 2018 despite the low expectations of the team coming into the season. The pick is protected for selections 45-60 until 2023, which means the Nets will have it earlier only if the Pacers miss the playoffs in an earlier season. Indiana currently holds the East's sixth seed with a 16-13 record.
Sunday's early evening matchup will be the first meeting between the two teams. Both have struggled as of late and are on two-game losing streaks. The Pacers' losses have been notable for their inability to surpass 100 points in those contests, despite the fact that they are the seventh-highest scoring team in the NBA (108.1 points per game). Meanwhile, the Nets went through an absolute nightmare on Friday night against the Raptors, falling 120-87.
Sauce Castillo
Looking up the origin of Nik Stauskas' nickname was fun. Apparently, it was a closed captioning error back when Stauskas was with the Sacramento Kings. It is not a bad nickname — in fact, I find it pretty dope — so it is cool to see it has stuck around to this day.
In his Nets debut, Stauskas was really gunning for best first impression of 2017 — maybe even the 21st century. He scored 15 points in his first six minutes on the floor, which consisted of knocking down all of his first four shots from long distance. "Sauce Castillo" finished as the team's leading scorer with 22 points on 6-of-9 shooting from the field and 5-of-7 shooting from behind the arc. Those five made triples even set a new team record for how many a player has notched in his Nets debut.
Stauskas sure set his expectations very high after that performance, despite the fact that he was not really the focus of the trade that got him to the Nets. Nets fans should be curious to see whether he can keep up with this incredible hot hand, and
Welcome to Brooklyn, Nik Stauskas.
Returns of DeMarre Carroll and Allen Crabbe
The Nets rested DeMarre Carroll, likely wanting to give him the night off since it was the second game of a back-to-back. They were also missing Allen Crabbe, who did not play due to left knee soreness.
Missing all of these players did not help the team at all, since the Nets struggled with their shooting, were out-rebounded and really just did not have any notable performers aside from Stauskas and Isaiah Whitehead. The Nets' three-point heavy offense already deviates from the Pacers'; Brooklyn attempts the second-most threes in the NBA with 34 per game, while Indiana ranks 21st with 26.2 per game.
In his return, Crabbe should help the Nets in that department. For players who have taken at least 20 three-pointers, he leads the team with a clip of 36.9 percent. (Carroll actually trails closely behind at 36.7 percent.) Meanwhile, for players who have suited up for more than one game for the Nets, Carroll leads the team in rebounding with seven per game.
It should be no question that Crabbe and Carroll will garner significant minutes in their returns. Carroll has been a starter from the very beginning, while Crabbe took over on the wings with Caris LeVert struggling.
How Much Playing Time Will Jarrett Allen Get?
On top of no Carroll and Crabbe from Friday night, Kenny Atkinson went with all the other options at center and did not use Jarrett Allen in that contest. Allen should play Sunday night as well, but the answer is less clear-cut at the Nets' centers. Jahlil Okafor's debut was not incredibly impressive considering it was so highly anticipated; the former Sixer was alright on offense with 10 points, but he was constantly beaten on the defensive end. Perhaps the shock value should not be too high there, since Okafor was never known to be an adept defender.
To his credit, Brooklyn's other bigs were not much better. Timofey Mozgov and Tyler Zeller were the odd ducks out as far as playing time was concerned — they played 16 minutes and 15 minutes, respectively. Neither contributed anything significant though, as Mozgov only had seven points while Zeller finished with four.
It is clear shaping Okafor into an effective player in the Nets' system will take some time, but as another one of Brooklyn's young players, Allen should also receive notable minutes instead of racking up DNP's. Sunday's matchup against Indiana will only be the second night Brooklyn will have its two latest acquisitions on the floor, so watch out for any lineup adjustments Atkinson might make, as opposed to Friday's contest.