Player Midseason Review: DeMarre Carroll's Resurgence
After an ugly exit from the Toronto Raptors, small forward DeMarre Carroll has rebounded nicely this season.
Since reuniting with coach Kenny Atkinson in Brooklyn, DeMarre Carroll has rebounded from his ugly exit from the Toronto Raptors last season.
After the Raptors traded Carroll he lashed out reporting the Toronto locker room was divided thanks to differences of preference in playing style. The eight-year veteran called out the Canadian franchise, expressing his frustration with an isolation-heavy offense featuring All-Stars DeMar Derozan and Kyle Lowry. His comments did not go down well with the Toronto faithful who supported him throughout two rough seasons.
Some felt Carroll waited too long to address his knee injury and subsequently he played in just 26 games his first season. Then in the playoffs he failed to deliver on his reported '3 and D' prowess producing the worst on court defensive rating and shot under 25 percent on wide open treys. Clearly the Raptors wanted to move on from Carroll and likewise DeMarre was in need of a new start. While the Raptors never got to benefit from who they thought they recruited in free agency, the Nets are benefitting from that player and perhaps it's as simple as Carroll's knee needed time to heal properly.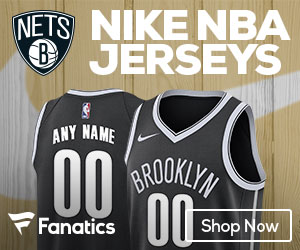 His time in Brooklyn has been extremely productive. Although injuries and an imbalanced roster have kept the Nets from truly making their way up the standings, Carroll's consistent play has allowed Brooklyn to "over perform".
Lets take a look at Carroll's season to date, examining his strengths and weaknesses.
2016-2017 Stats: 9.5 points, 2.8 rebounds, 2.4 assists in 24.6 minutes per game.
Shooting 40 percent from the field, 34 precent from three and 81.3 percent on free throws.
2017-2018 Stats: 13.8 points, 6.8 rebounds, 1.8 assists in 29.1 minutes per game.
Shooting 41 percent from the field, 34.8 precent from three and 77 percent on free throws.
Strengths
Leadership
With starting guards Jeremy Lin and D'Angelo Russell missing substantial time due to injury, Carroll emerged as the teams leader. Carroll is the most experienced player by some margin, playing Eastern Conference finals with the Atlanta Hawks and Toronto Raptors.
Young guys like Spencer Dinwiddie, Rondae Hollis Jefferson and Joe Harris have had breakout years this season and have needed a veteran head to lead them. Carroll has done a fantastic job, bringing the intangibles on a roster that really needs them.
Cleaning the Glass
This season, Carroll is experiencing career highs in rebounding, pacing the team in both offensive (1.8) and defensive boards (5.1). At 6'8, he isn't the biggest player on court but his grit on the glass has stood out on a strong rebounding team.
Brooklyn ranks fifth in defensive rebounds (35.5), fifth in total boards (53.4) and 10th in offensive rebounding (10.2) thus his achievements this season have been nothing short of excellent.
Weaknesses
Lack of Shooting Consistency
Carroll's weakest area has been his overall shooting. Despite converting 37.3 percent of his catch and shoot threes, he is only converting on 38 percent of catch and shoot shots inside the arc. He tends to hesitate pulling the trigger when he a defender contests his jumper and often shows a lack of confidence. Carroll needs to believe in his jumper for the team to be truly successful. If he continues to be gun shy, his contributions can only take Brooklyn so far.
His 41 percent shooting overall is too low for a shooter of his calibre and needs to get it up to at least 45 percent. Carroll hasn't shot that high in his last three seasons but the Nets need him to pick it up. Additionally, his 34.8 percent from range is solid but he misses a tonne of open looks. He is only converting on 33.3 percent of open looks (defender with 4-6 feet) but does a fantastic job on wide open threes (42.9 percent).
Best Performance
Carroll most impressive performance came against the Miami Heat. He posted a career high 26 points (9-12 from the field, 3-5 from the perimeter and 5-5 from the line) in 31 minutes of action.
The Future:
If Brooklyn are serious about rebuilding its franchise, I see the Nets using Carroll as trade bait. He hold tremendous value as a two-way player for a contending team searching for a three and D player. His contract may be a little tough to swallow but he is only signed through to 2019. Teams can flip Carroll next season when he enters his final year.
Alternatively, Sean Marks and co. may decide to keep Carroll as a veteran presence in the locker room. The younger members of the team respect him and he appears to be happier this year than the last. His improved play has helped the Nets achieve more wins than most predicted.
Despite all the injuries, Carroll has had a superb season to date.
Grade: A-
All Stats courtesy of ESPN.com