NBA Draft: De'Anthony Melton Player Profile
De'Anthony Melton is one of the more difficult players to project in this draft. Because of the ongoing FBI investigation into College Basketball, Melton was forced to sit out for his sophomore season at USC and lost the opportunity to capitalize on a fantastic freshman season in which he looked like one of the most versatile guards in the country. We haven't seen him play in over year and aside from 2018 Markelle Fultz-esque Twitter videos of his shooting, we don't have a really clear idea of how he looks. Here's why he's still a projected first round pick:
Background
Home Town: North Hollywood, California
Strengths
Defensive Versatility
Melton is one of the best and most versatile defensive guards in this draft. In his lone year at USC, he used his monster physical profile and athleticism to cover 1-4 with stunning effectiveness and defended some of the most dangerous players in the country with aplomb. Just watch how he locks up future number one pick, Markelle Fultz, on a drive and forces him into a terrible shot: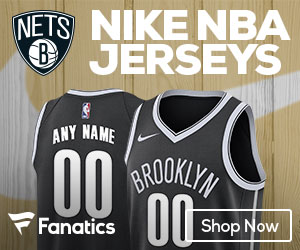 And in this possession below how he holds his ground versus a driving big for a huge block:
There aren't many college players who could have both wrapped up one of the best college guards in recent memory in Fultz and stop a big man with a head of steam driving to the basket. Sure, his team was less than stellar defensively, but his individual contributions and willingness to take virtually any assignment stopped them from being an absolute disaster. Melton has the potential to be one of the more versatile defenders in the NBA if he keeps his upward momentum rolling.
Playmaking
On offense, Melton is just as versatile. Whether initiating the fast-break off of a defensive rebound or picking apart defenses in the pick-and-roll, Melton was one of the more dynamic playmakers on his team, and the statistics show it. At USC, he averaged five assists per 40 minutes, despite the fact that he wasn't even in the top three in the hierarchy on the team. It's possible that with more touches in the NBA, he could become a true primary playmaker on a good team.
Just watch how he grabs the rebound and immediately sprints out and hits his teammate for an open dunk: He may never be able to take on the role of a featured playmaker but he can do more than he showed at USC.
Weaknesses
Shooting
For as complete a prospect as he is, he doesn't come without his faults. Specifically, shooting from the perimeter. He shot just 28.7% from three at USC, all the while displaying wildly inconsistent mechanics and little improvement as the year went along. And for a 6'4″ guard with such a thin frame, the development of his shot is absolutely critical to his development as a player.
Melton excels at every other aspect of the game and he has the potential to become one of the most versatile players in the NBA. But for him to reach that potential, he needs to become at least an average three-point shooter. Hell, for him to become a reliable player on a night-to-night basis, he can't be the liability from three that he is right now.
Rankings
ESPN/DraftExpress – 27th
The Ringer – 22nd
DraftNet – 33rd
Sports Illustrated – 25th
CBS Sports – 25th
Pro Comparisons and Fit with Nets
Before I throw out one of the hottest takes anyone's thrown out all year, let me preface this by saying it's Draft Season. It's the best time of year for wild comparisons and hot takes because honestly, no one can know for sure how any player is going to perform at the NBA level. The best bet we have is to make educated guesses.