Brooklyn Nets Win Behind Big Nights From Lopez, Kilpatrick
Coming off of the most brutal loss of the season at the hands of the Chicago Bulls, the Brooklyn Nets needed to bounce back. Against the Bulls, they looked out of sync and like the team everyone thought they would be going into the season. Wednesday against the Detroit Pistons, they were able to do just that with a 101-109 victory.
If facing versatile threats like Tobias Harris and Marcus Morris weren't enough, they also had to contend with All Star center Andre Drummond down low. After taking the lead early in the game, the Nets were able to extend it to 21 points in the third quarter and eventually held on to win the game, despite losing Jeremy Lin at halftime with a minor hamstring injury.
Behind the incredible performances of Brook Lopez and Sean Kilpatrick, the Nets were able to grind their way to their second victory on the year. Lopez ended with 34 points on 12-21 shooting from the floor (four of eight from deep) and 11 rebounds, Kilpatrick added 24 points while shooting 8-13 from the floor and a perfect four of four from deep to go with his ten rebounds, three assists, and two steals. In Lin's absence, we learned a lot of things about the team and what drives this them to victory.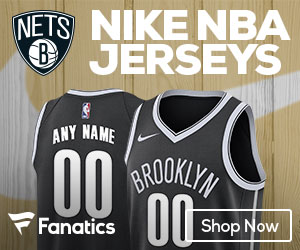 Trevor Booker holds the keys to success
If you didn't watch the game and only looked at the box score, you'd say that Booker had a bad game and failing to impact the game. A stat line of four points, four rebounds, two assists, two turnovers, three steals, and one block would seem pretty pedestrian, but Booker isn't a player that is going to always look good on a stat sheet. He impacts the game in ways that don't show up on the box score. He is crucial to their success and is just as important as Lin or Lopez to this team.
From tip off to final buzzer, Booker was battling last night. Whether is was turning broken plays into points, creating opportunities for teammates in the fast break, jumping passing lanes, or sticking up for his teammates; he was there to deliver.
In games decided by so few points, its plays like this and guys like @35_Fitz that make the difference Turned nothing into pts #BrooklynGrit pic.twitter.com/ol2le7sfew

— Nicholas LeTourneau (@nick_lt) November 3, 2016
I sound like a broken record, but Booker is my favorite Net. Reliable guy, look at him go to work on Morris #Nets https://t.co/uVKdc1PrzX pic.twitter.com/r0MmeEisQG

— Nicholas LeTourneau (@nick_lt) November 3, 2016
Booker gets the board, starts the break, and finds Kilpatrick for three in transition. If this becomes a staple, they can be dangerous #Nets pic.twitter.com/hg9pneHHvh

— Nicholas LeTourneau (@nick_lt) November 3, 2016
Booker doesn't play that stuff! Love the scrappy play. No one is messing w/ his rookie point guard and gets away with it #BrooklynGrit pic.twitter.com/4oL9HVqiNX

— Nicholas LeTourneau (@nick_lt) November 3, 2016
He already does so much, and there is potential for him to do even more. There were several moments last game where he would make a pass out to the perimeter, demonstrating his excellent vision, and a teammate wouldn't convert. My favorite was an ally-ooo play from Lin that was almost a highlight reel slam, but Booker just barely missed converting it. His gritty, physical play style is exactly what this team needs and so far, they have been responding to what he has been putting out.
Ended in a broken play but good moment:

Great vision by Booker, Brook should've taken it. Next time it'd be a good looking 3PA #Nets pic.twitter.com/6iBGuctka8