Brooklyn Nets vs Washington Wizards Notes and Observations: 12-12-17
The Brooklyn Nets returned home on Tuesday evening to take on the Washington Wizards. In typical Nets fashion, Brooklyn found itself blowing a double-digit lead in the second half, but managed to stay afloat and pull out with a tight victory.
Playoff chances meter: With the win, the Nets improve to 11-15 and are 2.5 games behind the Detroit Pistons for the eighth seed in the Eastern Conference. (Washington, Philadelphia, Detroit and New York all have a 14-13 record and occupy the No. 6 to No. 9 spots in the East.)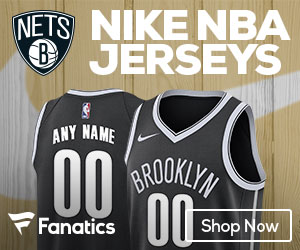 Coming Up Clutch Right in the Knick of Time
After a tied game at halftime, the Nets came out hot in the second half. In the first six and a half minutes of the third quarter, they outscored the Wizards 21-7 to take a commanding 72-58 lead. That would not last for long though, as Washington heated up immediately after that and quickly closed the gap. The Nets still had the lead, though very slim (79-78) after three quarters. It was an ironic mixed dream and nightmare for both teams that quarter.
Then came crunch time, as the game remained close for the duration of the fourth quarter. With 51 seconds left, Bradley Beal converted on a layup to give Washington a 98-97 lead. An unlikely hero with the big shot for the Nets (at least in this particular game, since he only made two of his 13 three-point attempts until that point) turned out to be Allen Crabbe. Kenny Atkinson entrusted Crabbe with taking the triple, and Crabbe delivered.
As you might notice from the final score, the Wizards did not score again, and that was thanks to some other Nets heroics. Rondae Hollis-Jefferson was especially important in the final minute, grabbing the game's last three rebounds. Two of them were on major plays — Beal's missed shot that would have knotted up the game at 100, and on the following possession when DeMarre Carroll missed a jumper. Caris LeVert also had the clutch factor, sealing the deal with two made free throws with 7.7 seconds remaining. Right in the knick of time.
Filling Up the Stat Sheet
They may not have shot well, especially from downtown (10-of-43, 23.3 percent) — but the Nets shared the ball extremely well. Brooklyn finished with 26 assists on 34 made field goals, an extraordinary ratio to have (76.4 percent). Of course, two of the Nets did a majority of the heavy lifting in that department. Spencer Dinwiddie led the way with 12 assists, and wing-turned-point-guard LeVert followed with eight of his own.
A double-double duo of Dinwiddie and Rondae Hollis-Jefferson also emerged in this contest. Dinwiddie paired his 12 assists with 11 points, while Hollis-Jefferson finished with 16 points and 12 boards.
Many Nets fans anticipated Jahlil Okafor would be making his Nets debut now that the team returned to Brooklyn. He did not, though there is a little rumor going around that he will suit up in black and white on Thursday.
Talked to Okafor on layup line pregame. Told me he doesn't expect to play tonight but should play Thursday

— Matt Cohen (@MrMattCohen) December 13, 2017
Nets fans undoubtedly wanted to see the team's new center in action, as "We want Okafor" chants permeated in the Barclays Center all night long.
But, Brooklyn did not need Okafor to keep things interesting. There was the game itself that was a tight contest, as well as the aforementioned players who came up big in crunch time.
As for someone who will eventually have to split minutes with Okafor, Jarrett Allen is also turning into a human highlight reel with his ridiculous stuffs and blocks. LeVert to Allen connections are really becoming a regular thing, and no one should be complaining:
LOOK OUT! 🔨 pic.twitter.com/igFK43GeN1

— Brooklyn Nets (@BrooklynNets) December 13, 2017