Brooklyn Nets vs Orlando Magic Notes & Observation: 4/1/17
The Brooklyn Nets were in need of a victory after dropping a heartbreaking game to the Detroit Pistons on Thursday night. A young, struggling Orlando Magic team road into Barclays hoping to skate through a team boasting the NBA's worst record but ended up on the losing end of a 121-111 game.
After letting Orlando get out to a fast start, Brooklyn was able to eventually dig out of the hole and extend the lead to 13 points halfway through the fourth quarter. The Nets needed big performances from Brook Lopez and the bench unit because of a lack of production from the rest of the starters.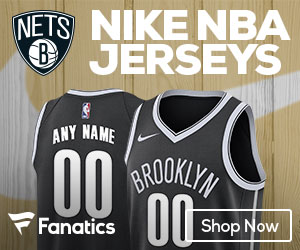 The biggest takeaways from this game are Brook's 30 points, Jeremy Lin struggles yet again, Trevor Booker scored a point for every minute he was on the floor, and Brooklyn exploited Orlando in the paint.
Brook Delivered A Much Needed Big Game
The Brooklyn Nets were in desperate need of a hero last night and they got in the form of Brook Lopez. One of the all-time greatest Nets came through to the tune of 30 points, one assist, seven rebounds, and two blocks on twelve of twenty two shooting from the floor and three of six from deep in 28 minutes.
This was a throwback game for Brook, who did most of his damage from the paint as opposed to his newfound three point shot. He exploited Nikola Vucevic's inability to cover him all night long and it ended up being one of the key reasons Brooklyn was able to dig out of their early hole and hold on to win the game. He was the only starter to score in double figures, as Rondae Hollis-Jefferson only scored two points, Caris LeVert had nine, Jeremy Lin netted only eight points, and Randy Foye failed to score at all.
Brook has played hero numerous times during this post All-Star break rebirth by the Nets and sparked the debate about his future going forward with the team. The plan was to always try to sell high on him in order to get first round draft picks but following his newfound fit with the offense and the DeMarcus Cousins trade resetting the trade value for every big in the league, it looks like the only decision that makes sense is keeping him on the roster.
Without Brook, this team really isn't much. Lin may hold the keys to running an effective offense, but Brook is the foundation that this entire team is built on right now. When this team is healthy, they can hang with the best of them. If you take Brook off this roster, they can't compete with anyone. He is liable to go off for 25+ points on any given night and is now a matchup nightmare given his newfound range. If the Nets want to make the playoffs before 2021, they need Brook Lopez on this team.
Lin's Struggles Continue Despite Nets Victory
Jeremy Lin needed to get a good performance under his belt following a series of bad games. Unfortunately, that didn't happen last night.
Lin played a total of 28 minutes and dished out eight assists to only two turnovers, but he shot an abysmal three of fourteen from the floor and only scored eight points. Matched up against Elfrid Payton, Lin struggled to get his shot off and find good looks from the floor. In addition to not getting his shot off he also failed to get to the free throw line, something vintage Jeremy Lin was always accustom to.