Brooklyn Nets vs Miami Heat 1/19/18 Notes and Observations

D'Angelo Russell makes a return to the Brooklyn Nets bringing some positive vibes with him as the team went on to win their second consecutive game versus the Miami Heat.
A swell defensive effort in the third quarter brought the Nets back into the game. Then, Caris LeVert, DeMarre Carroll, and Spencer Dinwiddie went off to take Brooklyn home in the fourth. The Nets celebrated D'Angelo Russell's return to the rotation with a 101-95 home victory over the Miami Heat. The Nets have now at least secured a tie in the season series with the Heat with a single game on March 31st at Miami remaining in the schedule.
Rusty Russell
For the first time since November 11th, D'Angelo Russell donned a NBA court for a regular season game. Russell donned on the training wheels as he only saw 14 minutes off the bench. Those training wheels proved necessary as D'Angelo proved quite out of sync in his cameos.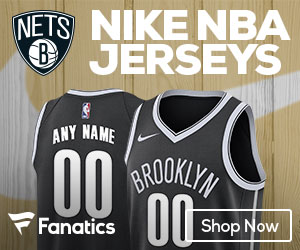 Russell scored a single measly point on five shot attempts as well as multiple inaccurate passes. Russell noticeably sought to amp up the pace to early season's frenzy levels but needs time for his execution to catch up. Still, Russell's mentality helped lead the offense of the Nets' late 3rd quarter comeback. Welcome back, D'Lo.
DMC and Acy Bring the Energy
DeMarre Carroll definitely had his motor running all game. Carroll lived up to the "Junkyard Dog 2.0" nickname he earned in Toronto by almost hustling his way into a season-high 26 points. So many different ways did Carroll find to scrape together those 26 points too.
Carroll made three of his five jumpers from beyond the arc. He feasted on weak closeouts from the Miami bigs. DMC converted turnovers into quick fastbreak points. Carroll even found himself nabbing four offensive rebounds. Carroll served as a beacon of consistency while the usual scorers RHJ, Dinwiddie, Crabbe, and LeVert ran hot and cold.
Quincy Acy joined Carroll in providing that effort. Acy notably defended gamely against Whiteside, Olynyk, and Adebayo late in both the third and fourth quarter to serve as the nominal center for the Nets' comeback.
For someone who has shown wavering confidence with his spot-up shot, Acy encouragingly drained both of his threes. Despite the litany of bigger centers currently on the Nets roster, the Nets often play their best when they go small with spacing and multiple off-the-dribble threats.
A confident and defensively aware Acy can provide the majority of that spacing as a stretch five even at his 6'7" height. D'Lo/Dinwiddie/LeVert/RHJ/Acy lineups could prove murderous as a crunchtime lineup. But only murderous if Acy can hold his end of the bargain consistently.
Next up the Brooklyn Nets travel to Michigan to play the Detroit Pistons on Sunday.