Brooklyn Nets vs Memphis Grizzlies Notes & Observations: 3/6/17
So… If you predicted that the Brooklyn Nets would upset the Memphis Grizzlies 122-109 on the road last night, then you are a lier because there is absolutely no one that saw this coming. Brooklyn was able to hang 120+ points on one of the NBA's best defense and did it all while leading scorer Brook Lopez end with eight points in 32 minutes of action.
Jeremy Lin played fourth quarter hero, scoring 11 of his 18 points as the Nets outscored the Grizzlies 34-18 to close the game out, Sean Kilpatrick paced the team with consistent and efficient scoring off the bench, Caris LeVert and Rondae Hollis-Jefferson are growing and thriving together, and the Nets gave everyone a look at what could have been this season if Lin didn't get so injured. This was without a doubt the best game on the season.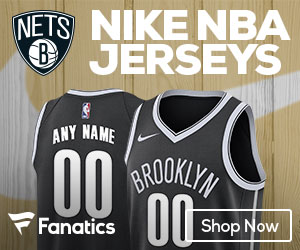 Jeremy Lin is back, for real!
If you follow the Brook-Lin Twitter account, then you know today's recap was going to be 800 words of "Jeremy Lin is back!" but for the sake of analysis I decided to switch it up. Lin's fourth quarter was incredible, but it was even more incredible considering the game he was having up to that point.
Going into the fourth, Lin had only seven points but ended with 18 points, one assist, and four rebounds in 23 minutes of action. Throughout the game he was consistently deferring to Hollis-Jefferson, Randy Foye, and others that are not qualified to facilitate an offense. In addition to that he was struggling to find his shot in the flow of the offense. The focal point of the game seemed to be feeding the young guys and trying to get Brook into the flow of the game. When the fourth quarter came along, Lin recognized it was time to take over and get the win.
Instead of giving up the ball for a Hollis-Jefferson drive or Foye jumper, he was taking and making the shots. He would only defer to Kilpatrick, who is the type of scorer that needs to be fed once he gets hot, and behind their efforts and some good defense, Brooklyn was able to step on the gas and put one of the better teams of the Western Conference.
Kilpatrick is thriving in this bench role, again
When Lin was injured, everyone had to step up and into roles they weren't comfortable in, Kilpatrick especially. After being signed on to be the feature scorer off the bench, he was thrust into a starting point guard role that ended badly for both him and the team. Since then he has returned to being the first or second player off the bench, he is back to his old self and last night was further proof of it.
Kilpatrick finished with 23 points, three assists, and five rebounds while shooting three of five from the floor and one of one from deep. He did his damage from the free throw line, going 16 of 17 overall while also making a big impact during the fourth quarter. He demonstrated some rare restraint in his shot selection, only taking one three pointer all game and very few jumpers.