Brooklyn Nets vs. Chicago Bulls: Notes and Observations, 4-9-18
On fan appreciation night at Barclays the Brooklyn Nets sent the fans home smiling with yet another victory. This was their third consecutive victory and five in the last seven games. It's also the first time all season the Brooklyn Nets have strung together three wins in a row.
Personally, it's a double win every time the Nets get victory because it time to celebrate and build with the added bonus of not improving Cleveland's lottery pick. The latter since the Cavaliers will be using the Nets pick.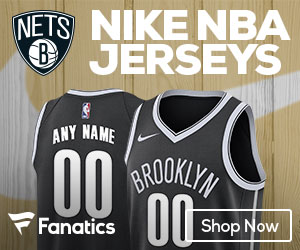 Having got that off my mind, on to the game action.
Allen Crabbe on fire:
Can we just stop and talk about how lit Allen Crabbe was last night? First of all, it was the young player's 26th birthday – so Happy Birthday Allen!
It sure seemed like Crabbe decided to take the fire from his birthday candles and carry them over to the game. Hey, if you're going to have a career night, you may as well do it on your birthday right?
To wit, his 41 points was a career high for the wing man. He got off to a blazing start scoring 20 points in the opening frame, but didn't cool off as the game progressed. He connected on 8 of 11 perimeter shots for an incredulous 72.7 percent (WOW!).
No doubt Crabbe wishes this was mid season as tonight was just one of his recent hot shooting nights. Since returning from a two game absence mid March he's averaged 16.7 points per game. And, from the perimeter this wasn't a solo performance of hot perimeter shooting. In the same 10 game time frame of he's shot 34 of 74 for just under 46 percent (45.945%).
In what might well be the quote of the year head coach Kenny Atkinson had the post game presser smiling over his comments regarding Crabbe's historic night:
"I shook his hand after the game and it was still hot, still cooking," – Atkinson
Guards get in on action:
Joining Crabbe in his lit performance were guards D'Angelo Russell and Spencer Dinwiddie. Seldom have we witnessed all three players light up the floor this season. Yet, it's been a more common occurrence down the stretch. Like Crabbe it feels as if this squad with another month of play could truly figure out some schematics to ink into their offensive system.
By night's end Russell had produced a double-double of 21 points and 11 assists while adding six rebounds. That said, Russell's 3 for 12 from deep is a little off putting, but team's respect his range so the floor spacing he provides makes it palatable.
Dinwiddie also figured in double digit scoring with 20 points. It's been a bit of a tough road for Dinwiddie post All-Star Break and perhaps that can be written off as a matter of carrying the team early in the season. Still, it also is worth examining whether the combo guard fairs better starting as opposed to coming off the bench.
Most players with his skillset should feast on opposing reserves. Yet, there is something about facing the top lines which seems to inspire Dinwiddie's better efforts. Food for thought moving forward.
Stat Story:
Certainly there are standouts in the box score such as the 50 percent field goal efficiency the Nets shot or the blistering 42.9 percent perimeter efficiency.
Conversely, turning the ball over 18 times isn't a recipe for success on most nights. Fortunately, the Bulls had 19 turnovers of their own.
With DeMarre Carroll, Joe Harris and a lack of options up front the variance on the boards (51-42) and scoring in the paint (46-42) is understandable. In truth, competing as well as the Nets did in these areas is commendable given the dearth of bigs available.
Perhaps the best stat, outside of Crabbe's historic numbers is how well the Nets moved the ball. In all Brooklyn produced 32 assists and this came on 41 made field goals. Suffice to say the ball was moving!
Finish out on a high:
This leaves one more regular season game in the queue which the Brooklyn Nets will play on the road in Boston. Since the Celtics have nothing to gain it's likely there won't be a full complement of players dressed or garnering big minutes in this one.
In terms of moving forward however perhaps the Nets could take a page out of the Raptors book. This past summer they had their bench mob spend it together to work on geling offensively and working on specific defensive structure. As the league has witnessed it paid huge dividends. Brooklyn already has the work ethic in place, so getting the youngsters to commit to spending a the summer (or a good portion of it) together could help to kick start their program next season.
Full ESPN box score available here.