Brooklyn Nets vs. Charlotte Hornets: Notes and Observations, 3-21-18

Sometimes teams lose games because things just don't go their way. Other times, they fail because they don't execute when it matters. The Brooklyn Nets matchup against the Charlotte Hornets on Wednesday was the latter. It was a crushing loss that, again, showed how unreliable the Nets could be down the stretches of games no matter how large the scoring differential.
After an electrifying first half, Brooklyn held a 62-43 lead over Charlotte. They made smart decisions and shared the ball well, which was vital to them picking apart the Hornets' lackluster defense. Caris LeVert looked incredible, and he had 11 first-half points while playing about 13 minutes. He shot 5-of-8 from the floor. The bench helped Brooklyn stretch their lead. LeVert was a plus-16, and Spencer Dinwiddie was a plus-20.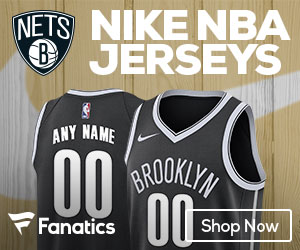 As the game wore on, Dwight Howard turned into Moses Malone and feasted on the Nets' bigs. In the third quarter alone he had 19 points and 12 rebounds — 19 points and 12 rebounds in a quarter. He continued that in the fourth and grabbed eight boards and dropped in nine points. Brooklyn's lack of size on the interior allowed Howard to have such an explosive outing, and he finished with 32 points and 30 rebounds (11 of which were offensive). He and Kevin Love are the only players since 1984 to record a 30-30 game.
Outside of Jarrett Allen, the Nets didn't have anyone to contain Howard. Kenny Atkinson doesn't play big, and Allen — despite standing 6-10 — is still a rookie who's severely disadvantaged against a future Hall of Famer like Dwight Howard, who's has been bullying centers for years and has the size to push around a scrawny rookie. The final blow was Allen fouling out with 1:56 left to go in the fourth. By that point, Brooklyn had no size, and Rondae Hollis-Jefferson, the teams best defender, had also been disqualified. Quincy Acy stood no chance against Howard.
What's bizarre is how Atkinson didn't even attempt to see how Jahlil Okafor or even Timofey Mozgov would've fared. Neither are great defenders, but at least they have the size to irritate Howard and make it tough for him to eat up rebounds. Having him go against guys who are shorter than 6-9 is too easy. If Okafor or Mozgov didn't do well, so be it. But there's also the chance that they make the slightest impact, thus preventing Charlotte from gaining momentum.
The loss was disgusting and nauseating and every other negative adjective in the dictionary, but, if there's one silver lining, it's Caris LeVert and how he's playing consistently well again. Wednesday was his ninth-straight game scoring at least 10 points, and he's averaging 15.2 over his last 11. He's also shooting 48.8 percent from the floor and 47.5 percent from three. Brooklyn is an infinitely better team when LeVert is making plays off of the bench, particularly now that he and Spencer Dinwiddie can play alongside each other. LeVert can facilitate but also look to score because he's paired with another ball handler.
Brooklyn has a plethora of guards, which sometimes causes debate about who should start. D'Angelo Russell has had that job for the last 13 games, and he, like LeVert, has thrived in his role. He had a modest showing Wednesday with 19 points on 7-of-17 shooting, bringing his 13-game scoring average to 16.9. Additionally, Russell's handing out 5.4 assists and is shooting 38.3 percent from three.
For a comprehensive box score courtesy of ESPN, click here.