Brooklyn Nets Roundtable Sessions: Awards Part 4, Defense
Session 2, The Awards Segment, Part 4:
The Brook-Lin scribes are actively watching the playoffs keeping our sights on which free agents perform well and putting on our thinking caps for what this summer will bring. As the team gears up for the offseason we conducted a series of roundtable sessions reflecting back on the 2017-18 season. Although we're looking at the NBA best we'll also focus in on top Nets performers like Rondae Hollis-Jefferson, Spencer Dinwiddie, Jarrett Allen and others.
In this the second segment the scribes make their selections for NBA Awards 2017-18. Additionally, we also take a look at if and when any Brooklyn Nets might find their names included in the end of season awards. In final awards segment we dive into defense. Our team picks Defensive Player of the Year (DPOY) and examines where players like Rondae Hollis-Jefferson and Jarrett Allen factor.
Who are your top 3 DPOY candidates?
Nick Agar-Johnson:
Francis Adu:
Second and third place Joel Embiid and Robert Covington, respectively, made scoring on Philadelphia nearly impossible when both were in the lineup. However, winner Rudy Gobert made scoring at the rim in the halfcourt as easy as scooping drinking water from the Great Salt Lake.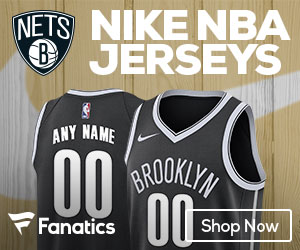 Noah Schulte:
Rudy Gobert, C, Utah Jazz: He's the best rim protector in the NBA, and his presence on the court for the Jazz spurned a jump from the tenth seed to the fifth seed in a loaded Western Conference.