Brooklyn Nets Roster Preview: The Wing Rotation
The Brooklyn Nets will have an interesting mix of players on the wing to start next season. The roster overall is skewed toward younger players this year, and the wing rotation is no exception. However, the group includes both seasoned veterans and young building blocks for the future.
Brooklyn's rotation on the perimeter will in all likelihood vary drastically throughout the season. Some of the Nets' wing pieces are good bets to get major playing time, while others are likely to fall out of the rotation. Here is a look at the five wing players who are likely to get some playing time this year.
After an impressive rookie season, Caris LeVert is nearly a lock to receive the lion's share of the minutes on the wing. Despite being mostly a combo guard in college, LeVert played 83 percent of his minutes at small forward last season, per Basketball-Reference.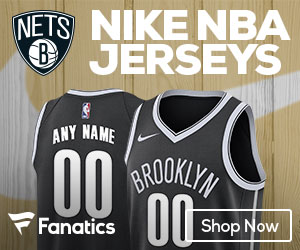 With the addition of D'Angelo Russell and with the virtual guarantee that Jeremy Lin will play more than 36 games next year, LeVert will probably play most of his minutes next season at small forward as well. His size advantage at guard is instead converted into a speed advantage against most opposing small forwards. LeVert shot 65.8 percent in the restricted area last season, per NBA.com — well above league average, and even further above the average mark for non-big men in the paint. His solid handle helps him get to the rim more easily when he can blow by slower-footed forwards:
Caris LeVert played much better down the stretch last season with Jeremy Lin back in the lineup. This is an encouraging sign for the future. While LeVert will have to improve on his 32.1 percent mark from deep last year, his college numbers show that he is an elite shooter. Now that he has had more time to adjust to the NBA's 3-point line, that percentage could easily climb into the mid-to-high 30's next season.
Sean Marks really seems to have a thing for Allen Crabbe. After Portland matched Brooklyn's four-year, $72 million offer sheet last offseason, Marks traded for Crabbe this offseason, once Portland realized it needed to shed salary to free up space for potential moves next offseason.
One look at Crabbe's shooting numbers makes it easy to see why the Nets wanted him so badly. He was second in the NBA in 3-point percentage last year, with a spectacular 44.4 percent mark from distance. That number is not really an outlier either; Crabbe is a career 41.1 percent shooter from distance. He did not accomplish that just by standing in the corner and knocking down easy looks. Crabbe made 40.6 percent of his looks from 25 to 29 feet last season on a healthy number of attempts from that distance, and does not hesitate to put up shots from well beyond the arc:
The Brooklyn Nets under Kenny Atkinson were fourth last year in 3-point attempts, but were 26th in the league with a 33.8 percent mark on those shots. Allen Crabbe will have every opportunity to hoist up triples next season, and his success from distance will be the main reason that he will factor heavily into Brooklyn's rotation next season. Crabbe only started seven of his 79 games in Portland last season, but finished the year with the team's third-highest minutes total. With the starting backcourt of Lin and Russell locked in, and with LeVert securely rooted at small forward, Crabbe will probably have a similar role in Brooklyn next season.
Rondae Hollis-Jefferson is difficult to place in the context of wing players. On the one hand, he played 61 percent of his rookie year minutes at shooting guard. On the other hand, he played more than half of his minutes last season at power forward and had his best stretch of the season by far playing at the four with LeVert at small forward and Lin and Randy Foye in the backcourt.