Brooklyn Nets vs. Orlando Magic 12/16/16 Preview
Brooklyn Nets vs. Orlando Magic 12-16-16
Time: Friday December 16, 2016, 7:00 PM ET
Venue: Amway Center | Orlando, FL
TV: YES Network
Projected Starters:
Brooklyn: Isaiah Whitehead, Sean Kilpatrick, Bojan Bogdanovic, Trevor Booker, Brook Lopez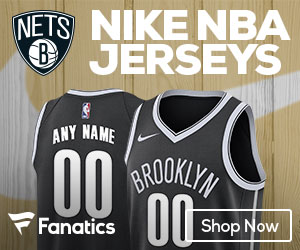 Orlando: D.J. Augustin, Evan Fournier, Aaron Gordon, Serge Ibaka, Bismack Biyombo
Absences:
Brooklyn: Justin Hamilton? Jeremy Lin?
Orlando: Nikola Vucevic
---
As of this time, Jeremy Lin is still a game-time decision to play in tonight's game against the Orlando Magic down by Disney World. Justin Hamilton is also a game-time decision with his migraines. He was active Wednesday against the Lakers, but did not play.
The Orlando Magic are 11-16 on the season, but only 4-9 at their home arena. Brooklyn is at 7-17 but only 1-10 away from Brooklyn. This should be an interesting match-up because these are both middle to low tier teams in the Eastern Conference and the Magic are not great at home and Brooklyn is terrible on the road. How many points will be scored tonight?
Orlando has Evan Fournier whom is emerging to be a star for the Magic. Fournier is averaging 17.4 point per game so far this season. Orlando also has Serge Ibaka down low to fight with Trevor Booker all night. That should be the grittiest of all match-ups.
Then, off of the bench, the Magic have Jeff Green. Green is an older big man, but he still has what it takes to produce. Green is still averaging 9.6 point per game coming off of the bench this season.
If Jeremy Lin plays in this game and Sean Kilpatrick does not go cold, Brooklyn can and will win this game. The questions still remains, though, if Lin's hamstring and back are healed up enough for game action. Brooklyn does not want to force him to play, but they really need and like him on the floor; right where Lin likes to be, too.
This should be a fun game with or without Jeremy Lin on the floor. Brooklyn played really well at times against the Lakers Wednesday. Can they keep up the momentum tonight in Orlando?