Brooklyn Nets Nab Two 2018 Picks In DeMarre Carroll Trade
The Brooklyn Nets once again turned their cap space into future assets, acquiring two 2018 draft picks and DeMarre Carroll for Justin Hamilton.
The Brooklyn Nets' pursuit of Otto Porter ended Saturday night with the news that the Washington Wizards would match Otto Porter's offer sheet. However, it did not take long for Sean Marks to take advantage of the Nets' newfound cap space:
Toronto has traded DeMarre Carroll, a future first-round and second-round pick to Brooklyn for Justin Hamilton, league sources tell ESPN.

— Adrian Wojnarowski (@wojespn) July 9, 2017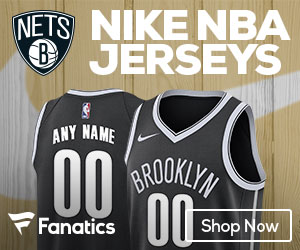 With this deal, the Nets have successfully traded their way into the first round for the second straight season. Furthermore, Brooklyn acquired a player whose best years in the NBA were with Kenny Atkinson on the coaching staff.
Even if Carroll is nailed to the bench for the two remaining years on his contract, this trade is a steal for the Nets. They will retain enough cap space to chase after some of the restricted free agents on the market, with JaMychal Green being a probable target. Additionally, the Nets received two solid picks back to replenish their roster. Marks has done a fantastic job thus far of turning cap space into assets. This deal furthers his already-impressive record.
Much of the discussion surrounding this trade has circled around Carroll's contract. The Raptors needed to find a trade partner to take on Carroll's deal so they could duck under the luxury tax line. Carroll had not lived up to his deal due to recurring injuries and lessened success since his days with the Atlanta Hawks.
Lost in the shuffle of the contract talk, however, was Carroll's value as a player. He might not be worth $15 million a year, but he is a decent starter with the flexibility to capably play at either forward position.
Carroll started 72 games last season for the 51-win Raptors. He averaged 8.9 points, 3.8 rebounds and 1.1 steals per game, while playing mostly small forward for Toronto. Carroll canned 37.8 percent of his three-pointers in Atlanta, and 39 percent in his first year in Toronto. With that in mind, his 34.1 percent mark from last season seems more like an aberration than a new normal.
However, Carroll's greatest value is in his defensive play and high activity level. While Jerome Williams will always be the NBA's junkyard dog to many fans, Carroll's gritty style of play and top-notch effort earned him the title of Junkyard Dog 2.0. Even though last season was a down year for him, his Defensive Real Plus-Minus of 0.83 ranked 25th among 69 small forwards who played in more than five games last season. Carroll was also 15th out of 61 small forwards in DRPM in 2015-16.
Despite a down year from Carroll in 2016-17, he is still a valuable defensive player with a solid shot from three-point range. He might not live up to his $15 million contract, but Carroll is still a solid player on both ends of the floor.
One Eye on the Past
Atkinson spent quite a lot of time with Carroll during his days in Atlanta. While Marks probably would have made this trade without that history, it is certainly a huge plus for fans of the Brooklyn Nets:
Carroll can become Nets starting small forward in short-term. Kenny Atkinson coached him in Atlanta, loves getting chance to do it again.

— Adrian Wojnarowski (@wojespn) July 9, 2017
Part of the reason why Atkinson loved Jeremy Lin with the Knicks was his dedication to getting better. Carroll's rise to becoming a quality starter is almost as impressive as Lin's story. Although Carroll was a first-round pick (27th overall in 2009), he entered the NBA as a four-year player out of a relatively unheralded program in Missouri. Carroll bounced between the D-League and multiple NBA teams before finally landing in Atlanta. While there, he studied under Mike Budenholzer and Kenny Atkinson. His defensive intensity at both forward spots led to him quickly becoming a fan favorite.