The Brooklyn Nets Draft International with Dzanan Musa and Rodions Kurucs
2018 NBA Draft night in Brooklyn:
The Brooklyn Nets went a pick shorter than planned a week ago after the Dwight Howard–Timofey Mozgov "one man's trash" deal. Still, Brooklyn fended off other hyena suitors for their remaining 2018 draft picks.
The front office comfortably selected two European prospects in Dzanan Musa and Rodions Kurucs. This does not seem to be the usual "European draft-and-stash" strategy, however.
Nets fans should have reason to expect a dazzling dose of intercontinental flair from the duo in the upcoming seasons.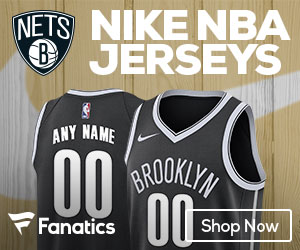 Dzanan Musa:
With the 29th overall pick of the 2018 NBA Draft, the Brooklyn Nets selected Dzanan Musa of the Croatian club Cedevita. The 19 year old Bosnian wing became the 2nd internationally developed prospect to become selected in the 2018 draft after Luka Doncic went 3rd overall.
Musa should offer capable scoring off the dribble for times when the Nets offensive actions bog down. The goal this summer should be to have Musa live under an intensive strength and training program. The 19 year old Adriatic League veteran desperately needs to build his strength and posture to NBA levels.
Rodions Kurucs:
With the 40th overall pick of the 2018 NBA Draft, the Brooklyn Nets selected Rodions Kurucs of the Spanish club FC Barcelona Lassa. The 20 year old Latvian forward had been heavily rumored to be a favorite of the Nets organization in the 2017 NBA draft class before Kurucs withdrew from consideration.
This year, Marks and the crew finally catch their white whale of a versatile forward. The well-coordinated Kurucs famously even grew an inch or two over the past year. With a noteworthy dearth of options at the position, the growth makes Kurucs more appealing as a power forward option.
Kurucs will now need to resolve the questions of him being a master-of-no-NBA-skills archetype. Also, if one of the draft picks will be stashed in Europe to delay contract negotiations, it will be Kurucs over Musa.
This causes a dilemma as Kurucs faced alarming lack of playing time while at Barcelona this past season. Returning to the club could risk completely stagnating the young talent's development. The Nets may have to engineer a loan or permanent transfer to a more development-friendly club with sufficient league competition to ever entertain a draft stash.