Caleb Swanigan Could Be A Diamond In The Rough For Brooklyn
Caleb Swanigan will be an offensive force from the moment he enters the NBA. However, he will need to develop significantly on the defensive end to earn playing time at the next level. While he is too slow to play power forward and a little short for a center, his massive wingspan and excellent rebounding will help him to overcome those deficits. He may never be more than a bench player, but he could be a valuable combo 4/5 for Brooklyn as early as next year given his penchant for crashing the glass and his ability to score effectively from anywhere on the floor.
The Underdog Story of Caleb Swanigan
No matter when Caleb Swanigan's name is called on June 22th, he will be a huge success story. Swanigan battled homelessness and weight issues as a child before losing over 100 pounds in high school. He blossomed from an overweight teenager into Indiana's Mr. Basketball in 2015. Swanigan finished high school in three years and committed to Purdue after a short stint as a Michigan State Spartan recruit.
Swanigan spent most of his freshman season playing behind A.J. Hammons. After Hammons departed for the NBA, Swanigan put together a breakout sophomore season. His numbers improved across the board, and he was rewarded with the Big Ten Player of the Year Award. He is also a potential target for the Brooklyn Nets with one of their late first-round picks: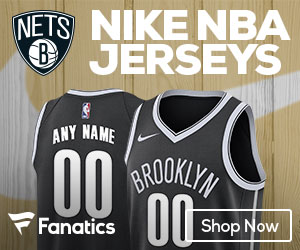 #Purdue's Caleb Swanigan said he is working out with @BrooklynNets on Thursday and @OrlandoMagic on May 22, two days before deadline.

— Nathan Baird (@nbairdjc) May 15, 2017
While Swanigan would probably not start for the Nets with Brook Lopez entrenched in the middle, he would be a huge upgrade over Justin Hamilton as an offense-first center. Caleb Swanigan may never start in the NBA, but his incredible growth from his freshman year of high school to today makes it hard to bet against him.
Offense: Balance and Brilliance
Caleb Swanigan's calling card in the NBA will be his offensive mastery. He was a solid offensive piece as a freshman but made huge strides during his sophomore year. Swanigan nearly doubled his points per game average, from 10.2 to 18.5 in his second year. He coupled that with a huge jump in efficiency; his True Shooting Percentage climbed from 53.3 percent to 62.0 percent.
Most of that improved efficiency stemmed from his accuracy from beyond the arc. Swanigan shot just 29.2 percent from deep as a freshman. However, he canned 44.7 percent of those looks as a sophomore, an elite mark for any player but especially for a big man.
That being said, the sample size is too small to declare Swanigan a three-point threat. He will make more shots from deep than Enes Kanter, but he still only shot 157 times from deep in his college career. Even elite NBA shooters can have hot or cold seasons with that kind of sample size–just ask Danny Green. Justise Winslow shot 41.8 percent from deep in college on 110 attempts and has failed to shoot anywhere near that well in the NBA so far. While Swanigan's solid free throw percentage (78.1 percent) indicates that his jump shot will translate, that certainly is not a guarantee.