Brooklyn Nets NBA Draft 2017 – Draft Guide – 7 Guards to Watch
Ferguson is an above the rim player with deep NBA range. His YouTube search results include video titles featuring the words "assassin with UNREAL bounce," LIGHTS OUT," and "windmill from the FT line." Ferguson has ridiculous athleticism, with a 38-inch max vertical leap. His jumper is a bit unconventional – he gets high elevation and almost shoots it on the way down – but he was successful as an amateur. Ferguson's athleticism, motor and length lend well to his defensive upside.
However, the 19-year old has several areas of need. Ferguson's poor performance in the Australian league was discouraging, simply outmatched by larger, veteran Australian pros. Ferguson's frame is a skinny 186 pounds at 6'7". He is RAW. He looked the part of a 19-year old player playing his first pro ball at times, making questionable decisions offensively, and seeing some lapses defensively. Ferguson is the definition of streaky as a shooter, and will need to work on his consistency.
For the Brooklyn Nets, Ferguson fits the team's "long and athletic" archetype. He's still a bit underdeveloped as a prospect, but the tools are there. Ferguson also had a draft workout with the Nets recently. If he can grow over the next few years and improve upon his overall feel, he could be a solid "dunks and threes" player in the NBA.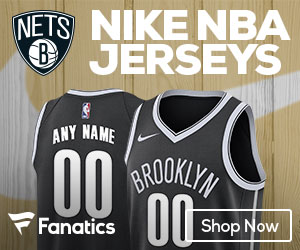 Derrick White
Derrick White is a fast-rising sleeper (does that make him a morning person?) White's story is incredible, as inspiring a story as Jeremy Lin's (I had to, sorry.) The then-6-foot guard received no interest from Division I schools. He enrolled at the University of Colorado-Colorado Springs, a Division II School. White hit a late grow spurt, then dominated the Division II level. Later, he transferred to Colorado-Boulder for his senior campaign, sitting out a year.
At Colorado, White's all around guard game was a revelation. He was productive in the Pac-12, a conference full of basketball powerhouses. White showed a tremendous knack for making the right play, not losing a step (or point guard instincts) after a five-inch growth spurt. He showed a tremendous feel for the game and a solid jumper to boot.
A fifth year senior, White is still a bit of an unknown. He performed well at the Portsmouth Invitational, but questions still arise. While White did impress at Colorado, he was a hit-or-miss defender, more of a smooth athlete rather than an explosive one. That could project him as more of a shooting guard than a point. White also has a tendency to dial back on both ends a bit.
Derrick White is an intriguing prospect. His harrowing rise from DII afterthought to NBA first round selection fits the Nets' emphasis on culture and blue-collar effort. The Brooklyn Nets have White on their radar, bringing him in for a draft workout. He could play a role as a solid secondary ballhandler, almost like Spencer Dinwiddie, another Colorado product. Unlike other older prospects, White may not be a finished product. He could be another calculated Nets risk.
Jawun Evans