Brooklyn Nets vs. Charlotte Hornets 12/26/16 Recap and Player Grades
Holy cow! Randy Foye! What a shot, what a win. The win did not come at a cost, though. The story that Foye stole was Jeremy Lin's. Lin left the game in the third quarter with a left hamstring injury. Yes, it is the same one from the five week absence. Yes, this is bad news.
Before going down with his injury, Lin had 17 points, four assists, and two steals. He was just starting to look good again when this injury happened. Despite the bad vibes given from Lin's injury reoccurring, Brooklyn never gave up hope and fight.
Brooklyn outscored the Hornets by seven points in the final quarter to solidify their victory. Down one as time was expiring, Randy Foye took a fade away shot that was nailed as the clock struck triple zeros. This was the only shot Foye hit on the night and his only three points. This was also Foye's second career buzzer beater for a win, the other also a three ball.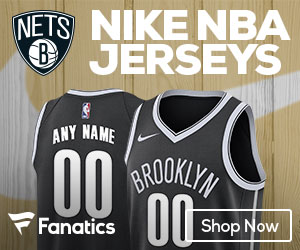 Every 👏 Single 👏 Angle 👏 @RandyFoye #BrooklynGrit https://t.co/y79Y4JuanX

— Brooklyn Nets (@BrooklynNets) December 27, 2016
Proud of the squad!! @randyfoye you deserve every bit of what you did man…true vet, awesome friend! And ty for your prayers! #BrooklynGrit pic.twitter.com/CMi0X3Sd9u

— Jeremy Lin (@JLin7) December 27, 2016
The leading scorer in this game was Bojan Bogdanovic. Off of the bench, Bogie scored 26 points on 7-11 shooting and 4-7 from long range. Bogie has seemingly found his shot again, which is great news. For Charlotte, Nicolas Batum led the way with 24 points.