Brooklyn Nets at Milwaukee Bucks 1/26/18 Notes and Observations
That guy Giannis sure is good, huh? Despite a spirited third quarter comeback, the Brooklyn Nets could not avoid a 116-91 blowout road loss to the Milwaukee Bucks.
Apparently, it is hard to win games when the opposing team's star puts up a 41 point, 13 rebound and 7 assist statline. Who knew?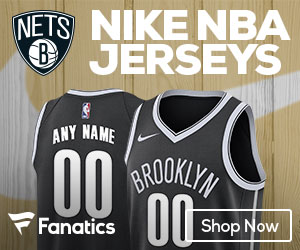 Hopefully, the Nets recover from this beating quickly as the Wolves await them the very next day in Minneapolis. The Nets beat the Wolves in the Barclays Center 98-97 off a game-winning Spencer Dinwiddie jumper.
Both Sides of the D'Lo Coin
D'Angelo Russell defined inconsistency in the Bucks game. He had seven turnovers in just 21 minutes off the bench. Russell looked like food for the hungry Bucks whenever he got isolated onto one of their perimeter players, especially Giannis.