Brooklyn Nets at Cleveland Cavaliers 2-27-18 Notes and Observations

The Brooklyn Nets and the Cleveland Cavaliers lunged at each other's necks the entire game. However, the Cavaliers would get the satisfaction of the final death blow into the jugular with a 129-123 escape. With the home victory, the Cavaliers took the lead in the season series with a final meeting in Barclays awaiting March 25th. Probably better yet for Cleveland, the first round pick tied to the Nets' record remains with the 7th worst lottery odds.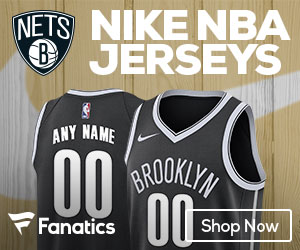 D'Lo Off the Ball
Against Cleveland, D'Angelo Russell had his best post-injury-comeback game with a 25 point outing. Russell has obviously had nights like this before. Yet, how Russell succeeded tonight may open avenues for more consistency from him.
Russell embraced a more off-ball role for scoring when playing in lineups with Dinwiddie and/or LeVert. While the Cavs' defense definitely is not renown for its discipline, effort, or sharp communication. Russell showed initiative to cut under the rim or flash open for threes.
D'Lo still had his possessions running the offense naturally and made plenty of his usual pullup jumpers. It is great at least Russell remains confident about his jumper against frontcourt switches. Even with the frequent frigidity he has displayed. Still, trusting his teammates to be playmaker for him goes a long way.
Draft FOMO
As the Cavaliers outrebounded the Nets 55-36 and the Nets could only muster three offensive rebounds in a highly paced game, it serves as a reminder of how nice it would be to have this year's lottery pick. The 2018 NBA Draft class is destined to swarm with extremely talented big men worthy of a top 10 pick.
DeAndre Ayton, Marvin Bagley, Jaren Jackson Jr., Mohamed Bamba, Wendell Carter Jr. All highly productive freshman bigs who show great signs of having illustrious NBA careers as starting bigs. Sadly, none shall be within Brooklyn's grasps to pair with Jarrett Allen for a frontcourt of the future. Enjoy the pick, Cleveland. Or don't. It's your decision.
However, Nets fans should not forget there will be a chance to nab a prospect in the 2018 draft with the Raptors' former 1st round pick. The big man prospects worthy of a late 1st round pick who survive that long may seem few and far between, but a selection of an Ethan Happ of Wisconsin or a Gary Clark of Cincinnati would be one with verifiable optimism behind it. Just someone to play with any heft at all in the paint please.
Full box score here courtesy of ESPN