Brooklyn Nets 2017 NBA Draft Guide – 8 Deep Draft Guards
Previously, I profiled some high upside guards the Brooklyn Nets could select in this year's draft. Jawun Evans and Josh Hart are a few that the Nets could consider with the 22nd and 27th picks. But the Nets do have a second round pick – yes, it's the 57th pick, but Sean Marks seemingly is considering every option. Additionally, the Nets have the cap flexibility and assets to acquire an additional second round pick or two.
Several of the guards mentioned here have worked out with the Brooklyn Nets in the past few weeks. For many of these prospects, their profiles have fallen due to rawness, lack of exposure or limited games. But still, every pick counts. (Insert blurb about Draymond Green and Isaiah Thomas here.) The Nets need talent, and will look everywhere to find players for the team's future. It all starts with the draft.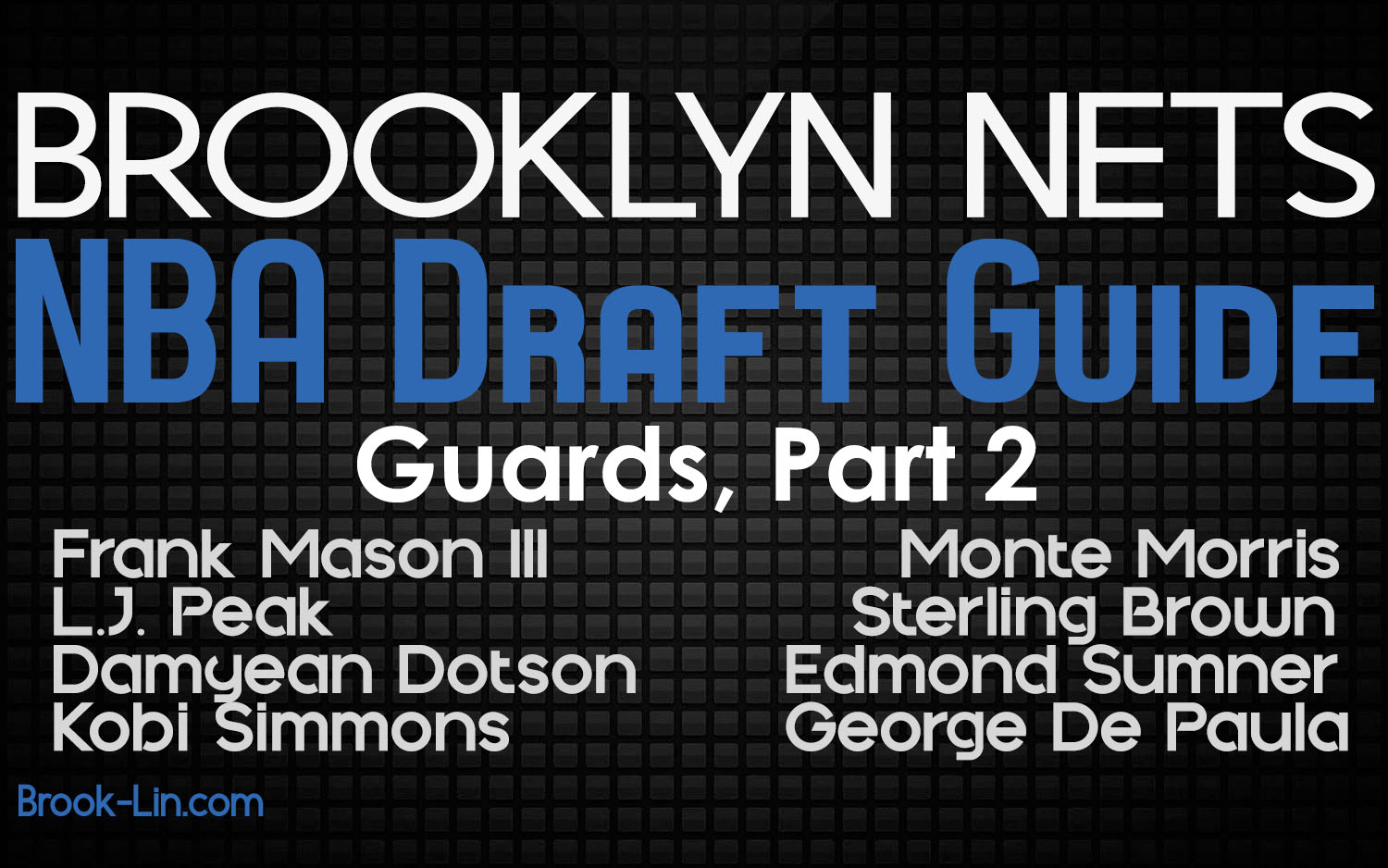 Let's get to it! These are broken up into these players' potential roles in the NBA.
Floor Generals
Frank Mason III
The Kansas guard is the ideal four-year player. Mason was productive with the Jayhawks, leading his team in points and assists, notching a consensus All-American selection. He was a ferocious player driving to the rim, attacking with neat tricks around the basket. He shot impressively from the perimeter and from three, well above league average. As a floor general, Mason plays smart. He took care of the ball, with a solid assist-to-turnover ratio of 2.13. On both ends, Mason plays with intensity. He was a pesky defender, often pressuring opponents in the backcourt. On the offensive end, his battery always seems on.
But Mason is another undersized point guard, which dampens his impressive senior year production. Of course, undersized point guards can find a role in the league, but their flaws will continue to be exposed. Mason was a score first and score second point guard, despite his solid ballhandling. That could relegate him to a bench role only.
With the Brooklyn Nets, Mason's aggressiveness and fire would be a welcome addition to the team's bench. A mature scorer, Mason lacks height, but makes up for it in efficiency. His measurements may not scream "Brooklyn Nets," but his maturity, poise and production do.
Monte Morris
Morris is the purest point guard on this list. At Iowa State, Morris excelled at orchestrating his team's offense, posting an absolutely ridiculous 4.65 assist-to-turnover ratio. So not only was he an effective passer, but he took care of the ball as well. He was a pick and roll expert, seemingly adept at every little nuance in the NBA's most popular play, both as a scorer and as a distributor. Morris also was a steady shooter throughout his college career.
His steadiness is his biggest asset, but also his biggest flaw. Morris doesn't have the "wow" factor of other guards, which made his overall highlight reel rather bland in comparison. Defensively, Morris played aggressively, but sometimes to his detriment, often closing out too hard on shooters. Additionally, Morris' measurements may be a detriment. While he does possess solid height and length, his skinny frame may prevent him from switching on defense. Also, Morris wasn't that great at creating offense off the bounce for himself.