Atkinson: Jarrett Allen Offers Speed, Skill, Versatility & Is A 'Perfect System Fit'
To say Kenny Atkinson and Sean Marks are pleased with how the draft went would be an understatement. After trading away one of their first round picks in the move for D'Angelo Russell, Brooklyn had to make the most out of their one pick. Thankfully, the player they ended up coveting the most fell to them at 22 in Jarrett Allen.
Allen, a talented freshman out of the University of Texas, was originally thought to be out of reach for Brooklyn as he was slotted to be picked anywhere from 10 to 20. Luck would have it that some players went much higher than projected, as Brooklyn was prepared to trade up in order to get the 19-year-old Texan. But who is Jarrett Allen? Why are Marks and Atkinson so high on him?
After taking a deeper look, it isn't hard to see why.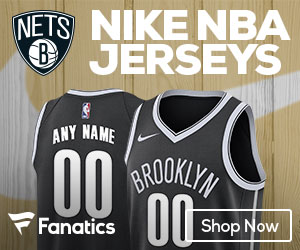 Allen Offers Defense, Rebounding, & More
Jarrett Allen has a perfect frame to be successful in the NBA. He is 6-foot-10, has a 7-foot-5 wingspan, and a 9-foot-1 standing reach to go with his 35.5-inch vertical leap. From a physical standpoint, Allen checks every box that Head Coach Kenny Atkinson looks for in a prospect.
"I'm always on Sean (Marks). We need speed and skill and versatility," Atkinson said during Allen's welcome press conference on Friday. "It sounds like we are talking about a guard, but that's the thing that really stood out about Jarrett was how fast he was, versatile he was, what a good passer he was, his skill level."
While at Texas, Allen averaged 13.4 points, 8.4 rebounds and 1.5 blocks per game while shooting over 57 percent from the floor. He was the definition of an impact player, erasing shots on one end and posterizing players on the other. He almost carried a one-dimensional Texas team over the number one ranked Kansas Jayhawks, but came up short. Allen ended the contest with 22 points, 19 rebounds and three blocks.
From an offensive standpoint, Jarrett Allen can do a lot. While he doesn't yet have the bulk to compete at the NBA level in the post, he is very skilled in the paint. He has good footwork, great timing and having a 7-foot-5 wingspan makes snatching offensive rebounds easier.
Allen was also a very good pick-and-roll big in college. His wide frame makes him a great screener, and his natural feel for the game, paired with his skill level, makes him formidable. Allen's jumper is good enough to make him a threat on the pick-and-pop, and he can put it on the floor to drive to the basket and finish with an emphatic dunk.
He will be right at home in the Nets' offense and with the ball-handlers on this team. Allen himself is an improving passer, Lin and Russell will be able to find him everywhere on the court, and Allen offers athleticism and rebounding that has yet to be seen on this roster.
Allen Is A "Perfect System Fit" That Needs Some Development
Jarrett Allen checks a lot of boxes, but he also needs to put in some work before he can become a difference-maker at the next level. First and foremost, he needs to bulk up before he can compete in the post. He has an incredible frame, but is only 234 pounds. At only 19 years old, he clearly has a lot of room to grow, but he needs to put on at least 15 pounds.